Club Med France ARCS EXTRÊME at best price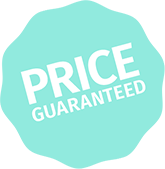 Snow sports and fun at the top of the mountains at Club Med Arcs Extrême Resort
At the foot of the slopes, at an altitude of 2 000 feet (6 560 ft), Club Med Arcs Extrême guarantees you'll have masses of snow. For real snow sports fans looking for good skiing and a lively atmosphere.
LES ARCS EXTRÊMES
Skiing from your door to explore unique sensations on a grandiose ski domain
Working out at your own pace, in the fitness or weights room
Recounting your exploits in the festive ambience of Club Med evenings
The freedom to ski to your heart's content, to get the very most out of your holiday
Party with other adults, morning, noon and night
Located:
A 7-minute cable car ride from Bourg-St-Maurice
59 km from Albertville, which hosted the 1992 Winter Olympics.
In the surrounding area, you can discover
Bourg-St-Maurice and Les Arcs, which combine tradition and tourism, with their Baroque churches and chapels, Alpine pastures, traditional and contemporary architecture
There are 5 sites in Les Arcs / Bourg-St-Maurice that have the official "20th Century Architecture" label:
The Mairie (town hall) and Cinema at Bourg-St-Maurice.
The layout of Arc 1600 and Arc 1800 (the town planning system).
The Aiguille-Rouge cable car.
At Bourg-St-Maurice you can visit the Dairy Cooperative of the Haute Tarentaise, to learn all the secrets of making Beaufort cheese.
SKI DOMAIN:
France in brief
Surface area: 632,834 sq km
Capital: Paris
Official language: French
Currency: the Euro.
Health formalities
Vaccinations, treatments…
Please check formalities before your departure.
A nurse is available at Club Med Albion Plantation as is a dive doctor
Passports & Visas
The Government of Canada website for Canadians travellers or living abroad gives you an increasing wealth of information on destinations, travel documents, health on the road, return to Canada and more. Click here to see the formalities of the country you are visiting https://travel.gc.ca/

Sujet à changements. Les destinations, descriptions et renseignements sont à titre indicatif seulement. Les informations contenues dans nos pages Web sont les plus représentatives des produits offerts. Cependant il peut arriver que des erreurs se produisent lors de la reproduction des documents et seules les informations contenues sur le site du voyagiste sont les bonnes et sont les dernières mises à jour. Pour plus de certitudes nous vous conseillons de vérifier avec un de nos agents tout renseignement que vous jugez utile et important avant de faire votre réservation.
Toll free
Or fill the form and one of our Club Med experts will get back to you as soon as possible.
Opening hours

Monday to friday

8 AM to 5:30 PM

Saturday

9:30 AM to 4:30 PM

(Except July, closed)

Sunday closed