Club Med Italy CERVINIA at best price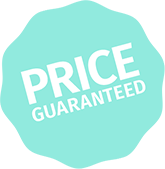 Club Med Italy Cervinia .. Care for a bite? Try Le Cervino for fine cuisine and a phenomenal view
While the Club Med Resort breathes the pure air of the peaks at 2,050 metres (6,725 ft), the hotel – with its original decor and authentic materials – is a luxurious mountain refuge and provides a cosy, convivial setting for relaxing at the Club Med Spa by DECLÉOR and meeting up with the rest of the family.
The view from the Resort's sun-kissed terrace stretches as far as Switzerland.

CERVINIA SKI DOMAIN
Getting your fill of sun and fresh air on the slopes of the Aosta Valley
Seeing your children venture down their first blue run in the Aosta Valley
Arousing your senses at at Club Med Spa by DECLEOR after a break at the Turkish bath
Combining the pleasure of the eyes and the palate, in our restaurants that look out over the entire valley
Historic towns nearby:
Saint Vincent is 30 km from Club Med. The town is famous for the spa. It has 3 museums, and a casino.
Turin is 100 km from Club Med. Considered the cradle of Italian unity, Vittorio Emanuele II, a native of Turin, made it the first capital of modern-day Italy.
Travel time: A 2-hour drive
Aosta is 55 km from Club Med. It has a major heritage of Roman architecture, with the Arco di Augusto, the Roman theatre and amphitheatre, the Ponte di Pietra and the archeological museum of the Aosta Valley.
Travel time: A 1 hour 15 minute-drive
Courmayeur is 90 km from Club Med. The highest town in Italy, its international reputation dates from the origins of the Spa in the 17th century. There are 4 springs of sulphurous water
Travel time: A 1-hour 15 minute drive.
Italy in brief
Surface area: 301,300 sq km
Capital: Rome
Official language: Italian
Currency: the Euro.
Health formalities
Vaccinations, treatments…
Recommended vaccinations:
Polio
Tetanus
Hepatitis A and B
Please check formalities before your departure.
Passports & Visas
The Government of Canada website for Canadians travellers or living abroad gives you an increasing wealth of information on destinations, travel documents, health on the road, return to Canada and more. Click here to see the formalities of the country you are visiting https://travel.gc.ca/

Sujet à changements. Les destinations, descriptions et renseignements sont à titre indicatif seulement. Les informations contenues dans nos pages Web sont les plus représentatives des produits offerts. Cependant il peut arriver que des erreurs se produisent lors de la reproduction des documents et seules les informations contenues sur le site du voyagiste sont les bonnes et sont les dernières mises à jour. Pour plus de certitudes nous vous conseillons de vérifier avec un de nos agents tout renseignement que vous jugez utile et important avant de faire votre réservation.
Toll free
Or fill the form and one of our Club Med experts will get back to you as soon as possible.
Opening hours

Monday to friday

8 AM to 5:30 PM

Saturday

9:30 AM to 4:30 PM

(Except July, closed)

Sunday closed