Club Med Punta Cana / Dominican Republic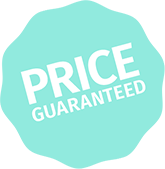 Club Med Spa by L'OCCITANE, an authentic sensory journey into the heart of Provence.
9 individual treatment rooms with air-conditioning
1 duo room for tandem treatments
2 individual palapas facing the sea
A Zen area (relaxation and tea room)
A freshwater pool
All the treatment programs are organised around a theme. You may pre-book your Spa packages.
When you book your vacation, and purchase your Spa package, you are guaranteed of doing the treatments of your choice, but the precise time of your appointments will be fixed with the Spa hostesses when you arrive. You should consequently go to the Spa reception at the start of your vacation in order to finalise your Spa schedule.
The majority of the Spa packages are designed for men and women (expectant mothers or mothers with a baby less than 3 months old or who are breast feeding are not advised to take Spa treatments). If in doubt, please consult us.
You will be asked to complete a confidential questionnaire before doing your Spa treatments or package, in order to ensure that you are apt to receive your chosen treatment.
Treatments (à la carte or as part of a Spa package) cancelled during the client's stay without a medical justification, and changes in timing made less than 24 hours in advance, cannot be taken into account; the said treatments may not be replaced or refunded.
For your safety, you must wear non-slip sandals in the Spa. A pair of non-slip sandals is included in the purchase of the 1 to 6 day Spa packages.
Club Med reserves the right to change, cancel or postpone its Spa programs.
For information: The term massage implies a superficial manipulation of the face or body, solely for aesthetic purposes, sometimes to ensure optimal penetration of a cosmetic product, or for comfort. The massage referred to is an external massage of the skin, with no medical or therapeutic aim. It may be done manually or with mechanical aids, exclusively by qualified, trained professionals.
The all-inclusive packages
OUR 5th SEASON AGENTS CAN BOOK THESE SPA PACKAGES AT THE TIME OF RESERVATION. PLEASE NOTE THAT SOME PACKAGES MUST BE BOOKED WITH YOUR HOLIDAY RESERVATION
CUSTOMIZED WELLNESS PACKAGE
Optional Extra*
Made to Measure
The freedom to choose: 4 hours' treatment of your choice from the selection of L'OCCITANE treatments proposed at the Spa:
4 treatments (60′) of your choice
Duration 1 day

Must be booked with your holiday reservation

At an additional charge
Sujet à changements. Les destinations, descriptions et renseignements sont à titre indicatif seulement. Les informations contenues dans nos pages Web sont les plus représentatives des produits offerts. Cependant il peut arriver que des erreurs se produisent lors de la reproduction des documents et seules les informations contenues sur le site du voyagiste sont les bonnes et sont les dernières mises à jour. Pour plus de certitudes nous vous conseillons de vérifier avec un de nos agents tout renseignement que vous jugez utile et important avant de faire votre réservation.
Toll free
Or fill the form and one of our Club Med experts will get back to you as soon as possible.
Opening hours

Monday to friday

8 AM to 5:30 PM

Saturday

9:30 AM to 4:30 PM

(Except July, closed)

Sunday closed