Club Med Spain MAGNA MARBELLA at best price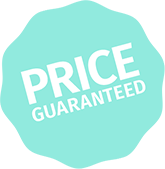 Unwind at the heart of a lush oasis gently protected by the Sierra Blanca mountains
South of Andalusia, Club Med Magna Marbella 4Ψ emerges at the center of twelve acres of terraced gardens. Enjoy a moment of fullness at the Zen pool with a fresh orange juice. Play your first serve of padel tennis and savor the sunny Mediterranean cuisine. A stone's throw from the picturesque Marbella, discover natural and cultural wonders. Follow the road to Ronda and the white villages, meander down the cliff of the Caminito del Rey, and cross the olive groves. The magic takes place and you almost forget Seville, Cadiz and Cordoba.
Des vacances où tous les choix sont possibles !
Just a stone away from the picturesque old town of Marbella, Club Med Magna Marbella has a unique design and a green structure set in 12 acres of terraced gardens. In the extreme south of the Iberian Peninsula, it is an ideal starting point to discover with the family all of the cultural and natural decor of Andalusia. Follow the route thru the white villages and accross the endless plains of olive trees to reach Seville, or Granada and the mythical site of the Alhambra.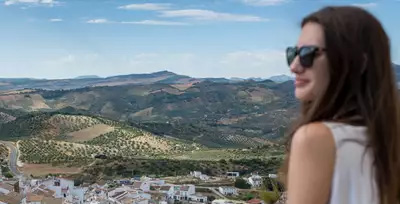 MAGNA MARBELLA
Cool off in one of the five swimming pools dotted around this lush oasis in the heart of the city.
Explore the natural beauty of the region and its rich Arab-Andalusian heritage.
Embrace the Spanish way of life, surrounded by luxuriant gardens.
Try tapas, jamón ibérico and oil olive in the contemporary atmosphere of our restaurants.
Spain in Brief
Surface areas : 505 990 km²
Capital : Madrid
Official language : Spanish
Currency : Euro
What you need to know about your stay in the Village of Marbella
Make the most of your stay at Magna Marbella to discover the natural and fascinating culture of the region. Malaga is one of the favourite destinations of golf lovers : there are many internationally renowned courses within an hour's drive of Club Med.
Magna Marbella Club Med is located :
32 km (around 25 minutes) from Estepona.
46 km (around 35 minutes) from Torremolinos.
60 km (around 1h10) from Ronda.
Helath Formalities
Vaccinations, preventative treatments against diseases…
It is essential that you check the required procedure before your departure.
Recommended vaccinations:
Polio
Tetanus
Hepatitis A and B
A nurse is available in the Resort
Passports & Visas
The Travel Advice and Advisories are the Government of Canada's official source of destination-specific travel information. They give you important advice to help you to make informed decisions and to travel safely while you are abroad.
No matter where you plan to travel, make sure you check the Travel Advice and Advisories page for your destination twice: once when you are planning your trip, and again shortly before you leave. Safety and security conditions may change between the date you book your travel and your departure date.  https://travel.gc.ca


Sujet à changements. Les destinations, descriptions et renseignements sont à titre indicatif seulement. Les informations contenues dans nos pages Web sont les plus représentatives des produits offerts. Cependant il peut arriver que des erreurs se produisent lors de la reproduction des documents et seules les informations contenues sur le site du voyagiste sont les bonnes et sont les dernières mises à jour. Pour plus de certitudes nous vous conseillons de vérifier avec un de nos agents tout renseignement que vous jugez utile et important avant de faire votre réservation.
Toll free
Or fill the form and one of our Club Med experts will get back to you as soon as possible.
Opening hours

Monday to friday

8 AM to 5:30 PM

Saturday

9:30 AM to 4:30 PM

(Except July, closed)

Sunday closed