Club Med Turkey KEMER at best price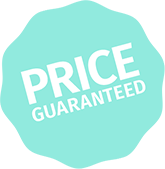 Club Med Kemer, this adult-only resort by the turquoise sea of Turkey, is dedicated to watersports and fitness.
South of Turkey, on the Lycian coast, the Club Med Kemer 3Ψ Resort is bordered by a royal blue sea and animated by its nightlife. Nestled among the pine trees, open your window and admire the bay and rocky silhouette of the Taurus mountains. Alternate between sport and entertainment throughout your stay at this adult-only Resort. Polish your tan in-between exercise classes or tennis games. Set sail for a surprising adventure on the hunt for the remains of an ancient underwater city.
Kemer
Adult only vacation at the foot of mount Taurus
Club Med Spa*, with two duo treatment rooms.
Enjoy night long parties, and make the most of the late lunch served till 4.00pm.
Discover teh Turkish culture, it's cuisine, natural locations and antique ruins.
Discover the sites*, culture and Turkish gastronomy
Turkey in brief
Surface area: 783,562 sq km
Capital: Ankara
Official language: Turkish
Currency: Turkish Lira.
Religion : Islam (96%)
Celebrations and main events in Turkey
January: New Year's Day (January 1st)
April: Children's Day (April 23)
May: Youth and Sports Festival (May 19)
August: Victory Day (August 30)
October: National Day (October 29) / Every year the Antalya Film Festival takes place (in September or October)
November: Minute of silence at 09:05 on the anniversary of the death of Mustafa Kemal Atatürk (November 10)
Muslim religious holidays calendar
The Muslim festivities are set according to the Hegira calendar, based on the cycle of the moon (as the calculation of the Christian Easter). Dates vary each year.
Ragaip Kandili, conception of the Prophet Muhammad
Miraç Kandili, commemorates the last journey of the Prophet
Berat Kandili, revelation to the Prophet
Mevlid-i Nebi, birth of the Prophet
Ramazan "Ramadan", 9th month of the Muslim calendar, period of fasting and dawn abstinence at sunset
Seker Bayram "Sugar Festival" marks the end of Ramadan and lasts 3 days
Kurban Bayram, "The Feast of Sacrifice", commemorates the sacrifice of Abraham is the main Feast of the religious year, takes place 70 days after the end of Ramadan
Gastronomic specialties in Turkey
Starters: borek (puff pastry filled with minced meat and cottage cheese), cacik (garlic, yoghurt and chopped cucumber salad), yayla corbasi (yoghurt soup with rice) …
Main dishes: doner kebab (mutton grilled vertically and minced), sis kebab (grilled lamb kebab on charcoal), köfte (meatballs) …
Desserts: loukoum (starch and sugar-based dough, topped with dried fruit or almonds, honey and pistachio), baklava (puff pastry with almond paste, honey and pistachio), sütlaç (rice pudding ) …
Wildlife and flora in Turkey
Fauna: privileged site for the reproduction of loggerhead turtles (from the Carretta Carretta area) which are endangered. The Bogazkent area is also famous for different bird species (some live year-round others are passing through as part of the annual migration) …
Flora: pine forest, coniferous forest, Köprülü Canyon National Park, wild valley with many waterfalls …
Shopping in Turkey
Handcrafts: jewelry, ceramics, sea foam, narghile, onyx, carpet …
Spices and local products: wide range of spices, nuts, pistachios and hazelnuts and large varieties of olives …
Some useful words to know during your stay in Turkey
Hi: günaydin
Bye: güle güle (from the person that stays) allaha ısmarladık (from the person that go)
Thank You: tesekur ederim
Yes / No: evet / hayır
Please: lütfen
Make the most of your stay at Club Med Kemer to discover the natural beauty and fascinating culture of the region.
Club Med Kemer is located:
5 minutes from the charming and lively seaside resort of Kemer, with plenty of bars, restaurants and shops
12 km from Beldi, with its cave and prehistoric remains
50 km from Antalya, the tourist capital of the Turkish Mediterranean coast, known as the Turkish Riviera
Health formalities
Vaccinations, preventative treatments against diseases…
It is essential that you check the required procedure before your departure.
Recommended vaccinations:
Diphtheria
Polio
Tetanus
Hepatitis A and B
Typhoid
To prevent avian 'flu, you should avoid markets selling birds of all descriptions, and zoos.
Antlaya hospital is located 45 minutes from the Resort
Passports & Visas
The Travel Advice and Advisories are the Government of Canada's official source of destination-specific travel information. They give you important advice to help you to make informed decisions and to travel safely while you are abroad.
No matter where you plan to travel, make sure you check the Travel Advice and Advisories page for your destination twice: once when you are planning your trip, and again shortly before you leave. Safety and security conditions may change between the date you book your travel and your departure date. https://travel.gc.ca/


Sujet à changements. Les destinations, descriptions et renseignements sont à titre indicatif seulement. Les informations contenues dans nos pages Web sont les plus représentatives des produits offerts. Cependant il peut arriver que des erreurs se produisent lors de la reproduction des documents et seules les informations contenues sur le site du voyagiste sont les bonnes et sont les dernières mises à jour. Pour plus de certitudes nous vous conseillons de vérifier avec un de nos agents tout renseignement que vous jugez utile et important avant de faire votre réservation.
Toll free
Or fill the form and one of our Club Med experts will get back to you as soon as possible.
Opening hours

Monday to friday

8 AM to 5:30 PM

Saturday

9:30 AM to 4:30 PM

(Except July, closed)

Sunday closed