Club Med Maldives KANI VILLAGE at best price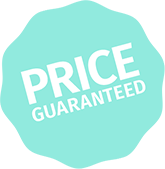 White sand shores and oceans brimming with marine life: discover an endless turquoise playground on your vacation in the Maldives
There's a good reason why the Club Med Kani Maldives Resort is known as Heaven on Earth. The pristine turquoise waters stretch out to the horizon, palm trees sway in the breeze, and there are so many fun ways to enjoy this idyllic scenery.
Whether it's snorkelling with colourful fish, paddling through crystal clear waters, diving, or surfing some of the world's finest breaks, every day will be a perfect day in the Maldives. Accommodation is also available in the 5 Trident Luxury Space Overwater Suites, for the ultimate indulgence – dive straight from your Suite into the ocean. Life doesn't get better than this!
Discover the Kani Village
Find your perfect romantic hideaway in the heart of the Maldives. At Club Med Finolhu Villas, you can enjoy the finest experiences including panoramic views, underwater discoveries, and pampering indulgences. Allow us to propose an itinerary that is as bold, trendy, and once-in-a-lifetime as your dream getaway should be.
Your private island for your vacation
Swim in the turkoise lagoon,and relax on the white sandy beach
Make the most of the new 5 Trident Space, in your luxurious suite on stilts
Explore the under water world of the Coral Reef
Enjoying the privacy of the 5Ψ Luxury Space in a luxury 70 sq metre Suite on Stilts
The MALDIVES
The Maldives in brief
Surface area: 238 sq km
Capital: Malé
Official language: Divehi
Currency: the Rufiyaa.
Make the most of your stay at Kani to discover the natural beauty and fascinating culture of the region.
Towns nearby:
Malé is 30 km from Club Med by boat.
The lively little capital is a great contrast with the islands, where the pace of life is much slower. A very pleasant and friendly town, where you can visit the national museum, admire the Grand Friday Mosque and visit the fish market.
Health formalities

Vaccinations, treatments….
Please check the sanitary formalities that need to be completed prior to your trip.
Recommend vaccines:
Polio
Tetanus
Hepatitus A and B
A nurse is on site and a dive doctor is available in the resort of Kani.
Some parasitic or viral diseases can be carried by mosquitoes, the use of cutaneous repellents / dress adapted to the tropics is recommended.
Passeports & visas
The Travel Advice and Advisories are the Government of Canada's official source of destination-specific travel information. They give you important advice to help you to make informed decisions and to travel safely while you are abroad. http://travel.gc.ca/


Sujet à changements. Les destinations, descriptions et renseignements sont à titre indicatif seulement. Les informations contenues dans nos pages Web sont les plus représentatives des produits offerts. Cependant il peut arriver que des erreurs se produisent lors de la reproduction des documents et seules les informations contenues sur le site du voyagiste sont les bonnes et sont les dernières mises à jour. Pour plus de certitudes nous vous conseillons de vérifier avec un de nos agents tout renseignement que vous jugez utile et important avant de faire votre réservation.
Toll free
Or fill the form and one of our Club Med experts will get back to you as soon as possible.
Opening hours

Monday to friday

8 AM to 5:30 PM

Saturday

9:30 AM to 4:30 PM

(Except July, closed)

Sunday closed