Club Med Cancun Yucatan / Mexico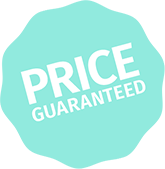 The Yucatan Peninsula boasts one of the richest archaeological zones in the ancient Mesoamerica world, on a coastline dotted with beautiful white sandy beaches. Thirty years ago, Club Med was the first all-inclusive family vacation resort to take advantage of it. Located North of the Yucatan Peninsula in Mexico, on the Caribbean Sea, this beautiful family resort – recently named Top resort for families in Mexico by Trip Advisor is ideal for vacations with kids and teens. Discover the Mayan cultural sites and enjoy a relaxing beach vacations. Club Med Cancun Yucatan now features 2 renovated restaurants and a new lounge and amphitheatre a new Petit Club Med for kids ages 2-3 and a new ocean front family accomodation Aguamarina. Aguamarina provides privacy and comfort with personal terraces and separate rooms for children.
5th SEASON IS NO 1 CLUB MED SELLER IN CANADA SINCE 1990. WE KNOW ALL CLUB MED VILLAGES INSIDE OUT AS OUR AGENTS VISIT THEM ON A REGULAR BASIS. WE RECEIVE CONSTANT UPDATED INFORMATION AND FEEDBACK FROM OUR CLIENTS. YOU WILL NOT GET SUCH UNBIASED OPINION ELSEWHERE.
Sujet à changements. Les destinations, descriptions et renseignements sont à titre indicatif seulement. Les informations contenues dans nos pages Web sont les plus représentatives des produits offerts. Cependant il peut arriver que des erreurs se produisent lors de la reproduction des documents et seules les informations contenues sur le site du voyagiste sont les bonnes et sont les dernières mises à jour. Pour plus de certitudes nous vous conseillons de vérifier avec un de nos agents tout renseignement que vous jugez utile et important avant de faire votre réservation.
Toll free
Or fill the form and one of our Club Med experts will get back to you as soon as possible.
Opening hours

Monday to friday

8 AM to 5:30 PM

Saturday

9:30 AM to 4:30 PM

(Except July, closed)

Sunday closed