A - Club Med Chamonix Mont-Blanc / France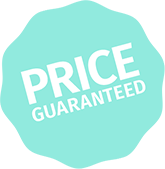 Available all day and evening during opening hours in the bars in all our Resorts (nightclub included).
Drinks included(served by the glass and in the bars only):
Water, fruit juices, sodas, hot drinks, cocktails with and without alcohol, local and/or international spirits, wines.
Sweet and savoury snacks
Drinks not included:
Champagne, VSOP and XO spirits, bottled and canned drinks (available in certain Resorts from vending machines and/or the Club Med Boutique), certain super-premium brands and bottled wines available à la carte in some of our restaurants and bars.
Main bar
On the garden level of the Savoy building, this bar offers a succession of small, quiet lounges. During the day, its terrace opens out on to a panoramic view over the valley and the pure mountain air. In the evening, it livens up with the first bars of music, giving rhythm to the discos dance floor.
Only the terrace is a smoking area.
Access conditions : Maximum indoor capacity: 80
Maximum outdoor capacity: 40
The Refuge
In an intimate atmosphere and a typically savoy setting, this piano bar welcomes you, in the early evening to share the highlights of your day as a couple or with your friends.
Non-smoking area.
Open at certain dates only
Access conditions : Maximum indoor capacity: 30
Sujet à changements. Les destinations, descriptions et renseignements sont à titre indicatif seulement. Les informations contenues dans nos pages Web sont les plus représentatives des produits offerts. Cependant il peut arriver que des erreurs se produisent lors de la reproduction des documents et seules les informations contenues sur le site du voyagiste sont les bonnes et sont les dernières mises à jour. Pour plus de certitudes nous vous conseillons de vérifier avec un de nos agents tout renseignement que vous jugez utile et important avant de faire votre réservation.
Toll free
Or fill the form and one of our Club Med experts will get back to you as soon as possible.
Opening hours

Monday to friday

8 AM to 5:30 PM

Saturday

9:30 AM to 4:30 PM

(Except July, closed)

Sunday closed