A - Club Med Chamonix Mont-Blanc / France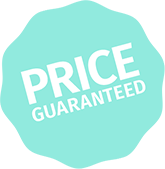 For the little ones only…
Baby Club Med*, full of energy and friendliness, days adapted to the biological rythem of each child…
For your information:
For the comfort and security of all children, the current legislation in France requires A Medical Certificate for each child under the age of 6 years old saying that they have no medical counter indications to participating in group activities.For your information, the childcare structures are closed on Saturdays.
Childcare
Baby Club Med® (from 4 to under 2 years old)
Optional Extra*
At this age, we are no longer a baby, but we still need to be closely monitored.
It's the time for those first discoveries: the leisure of waking, walking and outdoor play, a full and balanced lunch (especially designed for the needs of the little ones), a nap or quiet time, creative activities and of course, snack time, a true feast for those with a sweet tooth!.
For you information diapers and formula are not provided in Baby Club Med.
Access conditions :
Price : Summer 2014
The Baby Club Med© service must be paid for at time of booking. We advise you to book early as places are limited.
Priority will be given to weekly bookings, but days and half days may also be booked, on site, at the following rates:
1/2 day: 40 Euros
day: 70 Euros
Duration : From 8.30 am to 5 pm, 6 Days out of 7
Minimum age : 4 months
Maximum age : 23 months
Children must be up to date with their diphtheria, tetanus and polio jabs. On your arrival at the Resort, you'll be required to present a document showing the child's health record.
Diapers and formula are not provided by Baby Club Med®.
Hotel services for your well being
BABY CORNER
BABY CORNERThis Baby corner, located in the main restaurant, has savoury and sweet baby foods and all the equipment necessary for preparing babies' meals.
Access conditions :
Minimum age : 4 months
Maximum age : 23 months
BABY SITTING*
BABY SITTING*To enjoy a moment of total freedom, make the most of our baby sitting services.
For your information: we offer a list of baby sitters but at no moment can we be held responsable for this service.Access conditions :
Price : Babysitter's travel expenses and meal at extra cost, payable by the GM.
Minimum age : 4 months
Maximum age : 7 year(s)
CLUB MED BABY WELCOME®(FROM BIRTH TO UNDER 2 YEARS OLD)
The little darlings feel right at home thanks to this service, included in your Package. Everything has been thought of as concerns the babies' comfort and the parents' well-being. Available in the room: baby bed, baby bath, changing table , high chair ( on request)bottle warmer, strollers.
A baby corner is also available in the main restaurant to prepare the baby's food.
Access conditions :
Minimum age : 4 months
Maximum age : 23 months
Exclusively for your children
BABY GYM
Baby GymBabies explore movement – crawling, climbing and sliding – on fun circuits created especially for them. The activity is run by G.O®, as part of the children's club activities proposed. Parents may also take part in this learning activity when the G.O® organise specific events. For information, this activity is open to children enrolled at Baby Club Med® only.
Access conditions :
Minimum age : 4 months
Maximum age : 23 months
Sujet à changements. Les destinations, descriptions et renseignements sont à titre indicatif seulement. Les informations contenues dans nos pages Web sont les plus représentatives des produits offerts. Cependant il peut arriver que des erreurs se produisent lors de la reproduction des documents et seules les informations contenues sur le site du voyagiste sont les bonnes et sont les dernières mises à jour. Pour plus de certitudes nous vous conseillons de vérifier avec un de nos agents tout renseignement que vous jugez utile et important avant de faire votre réservation.
Toll free
Or fill the form and one of our Club Med experts will get back to you as soon as possible.
Opening hours

Monday to friday

8 AM to 5:30 PM

Saturday

9:30 AM to 4:30 PM

(Except July, closed)

Sunday closed