Club Med Portugal DA BALAIA at best price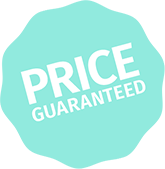 A breathtaking golf resort on the lofty Algarve cliffs of the Atlantic Ocean.
Make the most of your stay at Da Balaia Club Med to discover the natural beauty and fascinating culture of the region.
In the south of Portugal, the Algarve is one of the favourite destinations of golf lovers: there are many internationally renowned courses within an hour's drive of Da Balaia Club Med
The Portugal
The Algarve is an ideal destination for vacations in Portugal. Perched on a red clifftop in the south of the country, Da Balaia Club Med looks out over the Atlantic Ocean. A great destination for a wellness experience for families and couples.
Portugal in brief
Surface area: 92,201 sq km
Capital: Lisbon
Official language: Portuguese
Currency: the Euro.
Places of interest to discover in the area surrounding  La Balaia Club Med
7 km from Albufeira, a small village known as the St Tropez of Portugal
35 km from Faro, capital of the Algarve, where the region's traditional lifestyle is still relatively well preserved
42 km from Portimao, a big sardine fishing port, which also has a race track where some of the winter Formula One trials take place
52 km from Lagos, a cosmopolitan port with an intersting historic centre
257 km from Lisbon, at the mouth of the River Tage, the capital of Portugal, with its blend of modernity and tradition.
Health formalities 
Vaccinations, preventative treatments against diseases…
It is essential that you check the required procedure before your departure.
Recommended vaccinations:
Polio
Tetanus
Hepatitis A and B
A nurse is available in the Resort
Passports & Visas
The Government of Canada website for Canadians travellers or living abroad gives you an increasing wealth of information on destinations, travel documents, health on the road, return to Canada and more. Click here to see the formalities of the country you are visiting https://travel.gc.ca/

Sujet à changements. Les destinations, descriptions et renseignements sont à titre indicatif seulement. Les informations contenues dans nos pages Web sont les plus représentatives des produits offerts. Cependant il peut arriver que des erreurs se produisent lors de la reproduction des documents et seules les informations contenues sur le site du voyagiste sont les bonnes et sont les dernières mises à jour. Pour plus de certitudes nous vous conseillons de vérifier avec un de nos agents tout renseignement que vous jugez utile et important avant de faire votre réservation.
Toll free
Or fill the form and one of our Club Med experts will get back to you as soon as possible.
Opening hours

Monday to friday

8 AM to 5:30 PM

Saturday

9:30 AM to 4:30 PM

(Except July, closed)

Sunday closed