Club Med Portugal DA BALAIA at best price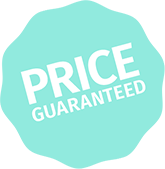 Club Med Portugal Da Balaia – Bars
Amalia bar

This cosy bar, in the centre of the resort is a fantastic place to meet up with family and friends at the end of a long day's sporting activities. Perfect for an early evening soiree, it is also a great place to stop off in the afternoon to cool off and recharge, ready for the second half of the day.

 

Falesia Bar

The Falesia is ideally located near the swimming pool, in the centre if the resort. Its sleek appearance make cooling off after a jaunt in the sun a great experience, as you can order classic cocktails from the bar, so you can lounge by the pool and sip cocktails to your hearts's content.

 

The Quiet Pool Bar

This bar serves a variety of alcoholic and soft drinks.

 

Vasco Gourmet Wine Cellar

In the centre of the Vasco Gourmet Lounge, La Cave is the tasting space where you can enjoy the finest wines from Portugal, France and the rest of the world. Enjoy a selection of exceptional ports in an elegant modern atmosphere.

Sujet à changements. Les destinations, descriptions et renseignements sont à titre indicatif seulement. Les informations contenues dans nos pages Web sont les plus représentatives des produits offerts. Cependant il peut arriver que des erreurs se produisent lors de la reproduction des documents et seules les informations contenues sur le site du voyagiste sont les bonnes et sont les dernières mises à jour. Pour plus de certitudes nous vous conseillons de vérifier avec un de nos agents tout renseignement que vous jugez utile et important avant de faire votre réservation.
Toll free
Or fill the form and one of our Club Med experts will get back to you as soon as possible.
Opening hours

Monday to friday

8 AM to 5:30 PM

Saturday

9:30 AM to 4:30 PM

(Except July, closed)

Sunday closed