Club Med Mexico IXTAPA PACIFIC at best price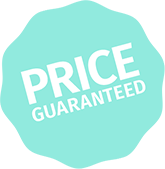 Club Med Ixtapa Pacific, a family haven on Mexico's sunny Pacific coast.

This all-inclusive resort in Ixtapa, Mexico is perfect for your next family vacation. Expect beautiful sunrises and nonstop fun at this award winning resort. Soak up the sun as you lounge on our golden sandy beaches, explore the treasures of the bay from the best snorkeling spot in the Pacific, watch the newly hatched baby turtles make their first trip into the ocean and take in stunning sunset colors while kayaking around Isla Ixtapa. At Club Med's Ixtapa Mexico Resort, family fun is just around the corner.
Family paradise by the Pacific
The Club is leaning against the green mountains forming part of the chain of the southern Sierra Madre, it faces the Pacific ocean. An original contrast between the modern hotel zone of Ixtapa and its shopping center, located a few km from the Club, and the charming fishing village of Zihuatanejo.
Le Club Med Ixtapa Pacific :
Glorious sunrises of the golden sands of the Pacific and sunsets in the silhouette of the Sierra Madre moutain range
A day of spectacular sailing, capped by a romantic dinner and evening theater performance
Enrolling the little ones in the Petit Chef Program®, where kids taste the joy of cooking
A destination renowned for year-round sunshine
Towns located nearby:
Ixtapa and Zihuatanejo are seen by the Mexicans as two inseparable cities, in the state of Guerrero. They are twin towns, 6.5 km apart, with quite different personalities:
Ixtapa is 7 kms from Club Med.
The city grew from its coconut palm plantations; today it has smart restaurants and luxury shops, a great place for shopping addicts.
Travel time: a 10-minute drive.
Zihuatanejo is 30 kms from Club Med
A former fishing village, it is now a totally charming town with narrow winding streets where you'll find plenty of art galleries and craft shops.
Travel time: a 25-minute drive.
Mexico in brief
Surface area: 1,972,550 sq km
Capital: MexicoCity
Official language: Spanish
Currency: the Mexican Pesos.
Formalités sanitaires
Vaccinations, treatments… It is your responsability to check the required formalities prior to departure.
Recommended vaccinations:
Diphteria
Polio
Tetanus
Hepatitus A and B
Typhoid
Certain parasitic or viral diseases can be transmitted by mosquitoes, the use of skin repellents / clothing adapted to the tropics is recommended.
A nurse is available on site.
Passports & Visas
The Government of Canada website for Canadians travellers or living abroad gives you an increasing wealth of information on destinations, travel documents, health on the road, return to Canada and more. Click here to see the formalities of the country you are visiting https://travel.gc.ca/


Sujet à changements. Les destinations, descriptions et renseignements sont à titre indicatif seulement. Les informations contenues dans nos pages Web sont les plus représentatives des produits offerts. Cependant il peut arriver que des erreurs se produisent lors de la reproduction des documents et seules les informations contenues sur le site du voyagiste sont les bonnes et sont les dernières mises à jour. Pour plus de certitudes nous vous conseillons de vérifier avec un de nos agents tout renseignement que vous jugez utile et important avant de faire votre réservation.
Toll free
Or fill the form and one of our Club Med experts will get back to you as soon as possible.
Opening hours

Monday to friday

8 AM to 5:30 PM

Saturday

9:30 AM to 4:30 PM

(Except July, closed)

Sunday closed