Club Med PEISEY-VALLANDRY at best price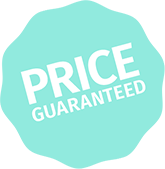 Club Med France Peisey-Vallandry, enjoy a playing field as vast as nature itself.
Welcome to the world's biggest sport academy: Club Med. On the water, on the ground or in the air: the all-terrain activities on offer are mapped out just for you. With coaching from your G.O®, experience new sensations. Or find joy in improving your technique in a friendly setting. Are you looking for relaxation ? Try our fun leisure activities and lively evening entertainment. If you have a thirst for adventure, choose our excursions.
Fitness School
Other activities

A room with bay window which offers a breathtaking view of the valley. It is in this deliberately inspiring setting that your fitness classes are held. On the program, supervised workshops such as stretching or step. Just a stone's throw away, you can also keep fit in the free weights and cardio-training area.
Pilates
Initiation
Duration: 6 days a week
Inspired by yoga, this dance and fitness technique is based on 8 principles designed to improve coordination and flexibility and eliminate stress.
Age: Starting from 16 years
In group classes with adults.
Group Lessons
Initiation
Duration: 6 days a week
Group lessons 6 days a week, to ensure all participants make good progress and master their movements.
Age: Starting from 16 years.In group classes with adults.
Equipment on loan
Full equipment for each age group and level of skill, on loan for lessons and courses.
Equipments:

Indoors and outdoors, the challenge remains the same: to reach new heights. Well insured, hold on to the grips and embark on this vertical dance. Your feet and hands set the tempo. Go on the climb to boost the pleasure.
Included activities
Weights and cardio room
Free access
The equipment available is designed to help you keep fit and test your endurance.
Age: Starting from 18 years

Sujet à changements. Les destinations, descriptions et renseignements sont à titre indicatif seulement. Les informations contenues dans nos pages Web sont les plus représentatives des produits offerts. Cependant il peut arriver que des erreurs se produisent lors de la reproduction des documents et seules les informations contenues sur le site du voyagiste sont les bonnes et sont les dernières mises à jour. Pour plus de certitudes nous vous conseillons de vérifier avec un de nos agents tout renseignement que vous jugez utile et important avant de faire votre réservation.
Toll free
Or fill the form and one of our Club Med experts will get back to you as soon as possible.
Opening hours

Monday to friday

8 AM to 5:30 PM

Saturday

9:30 AM to 4:30 PM

(Except July, closed)

Sunday closed