Club Med Québec Charlevoix at best price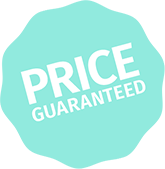 AN EXAMPLE IN TERMS OF ENVIRONMENTAL SUSTAINABILITY

Through a variety of initiatives
"Having access to these breathtaking locations around the world comes with a responsibility and we are committed to its role in protecting the environment and contributing to local development." – Caroline Doyon
In order to maintain the ecological integrity and natural beauty of the landscape, Club Med Québec Charlevoix will aim for Green Globe certification, a merit earned when day-to-day operations meet the highest standards of sustainability. Moreover, to reduce its environmental footprint, the resort will partner with Solucycle, a food waste management company, to implement a sustainable system that turns waste into green energy or compost/fertilizer.
The resort will further represent our dedication to minimizing its ecological impact by aiming to achieve a BREEAM (Building Research Establishment Environmental Assessment Method) construction certificate, and the resort's buildings are designed to use as little energy as possible.
Sujet à changements. Les destinations, descriptions et renseignements sont à titre indicatif seulement. Les informations contenues dans nos pages Web sont les plus représentatives des produits offerts. Cependant il peut arriver que des erreurs se produisent lors de la reproduction des documents et seules les informations contenues sur le site du voyagiste sont les bonnes et sont les dernières mises à jour. Pour plus de certitudes nous vous conseillons de vérifier avec un de nos agents tout renseignement que vous jugez utile et important avant de faire votre réservation.
Toll free
Or fill the form and one of our Club Med experts will get back to you as soon as possible.
Opening hours

Monday to friday

8 AM to 5:30 PM

Saturday

9:30 AM to 4:30 PM

(Except July, closed)

Sunday closed