Club Med Québec Charlevoix at best price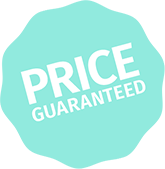 Club Med Charlevoix – Our restaurants 
Terroir & Co

In the evening, La Laiterie takes on the appearance of a family restaurant. Here, the children prepare the meal themselves under the watchful and hungry eyes of their beloved parents. They get to enjoy plates filled with fondue and raclette made from local cheeses and charcuterie. For dessert, cookies for the kids to decorate, and best of all, the maple taffy, the famous maple syrup ice lolly. A treat to end the meal!

Le Chalet

Like a table d'hôtes with an amazing view of the St Lawrence River, Le Chalet promises a unique and intimate experience. At the crossroads between the traditional and the modern, the culinary art of Québec is constantly reinventing itself. With every meal, you can enjoy the elegant and colourful decor open to the ever-changing view of the river below.

Main Restaurant

The buffet at the centre of the restaurant has the look of a market hall with its pale golden wooden flooring. Having done justice to the local and international cuisine, all you have to do is find the best spot to enjoy it. You'll be spoilt for choice! Five restaurant dining rooms with five different ambiances: La Laiterie (that becomes the "Terroir & Co" family restaurant in the evening), La Moisson, La Légende, L'Orée des Bois and L'Accalmie. Each of these spaces celebrates one of the basic elements of gastronomy, such as hunting, fishing, agriculture, foraging and livestock farming.

Sujet à changements. Les destinations, descriptions et renseignements sont à titre indicatif seulement. Les informations contenues dans nos pages Web sont les plus représentatives des produits offerts. Cependant il peut arriver que des erreurs se produisent lors de la reproduction des documents et seules les informations contenues sur le site du voyagiste sont les bonnes et sont les dernières mises à jour. Pour plus de certitudes nous vous conseillons de vérifier avec un de nos agents tout renseignement que vous jugez utile et important avant de faire votre réservation.
Toll free
Or fill the form and one of our Club Med experts will get back to you as soon as possible.
Opening hours

Monday to friday

8 AM to 5:30 PM

Saturday

9:30 AM to 4:30 PM

(Except July, closed)

Sunday closed