Club Med Turkey KEMER at best price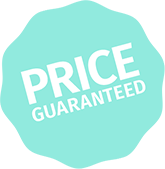 Ephèse

The Ephèse is located in the heart of the Resort, which makes it the ideal place for a meal with friends or family. The buffet serves delicious international cuisine, so you can choose exactly want you would like. The added charm comes from the open design, so you can enjoy the beautiful sunshine or the warm breeze of the evening as you dine in style.

 

The "Pinède"

The Pinède is right next to the beach, so is perfect for a cosy dinner with family and friends. Make the most of the speciality Turkish dishes and try something new during your stay! It serves late breakfast and lunch during the daytime, and evening meals after a long day of sight-seeing. Make sure to book at Reception for an evening meal. This restaurant has waiter service.


Sujet à changements. Les destinations, descriptions et renseignements sont à titre indicatif seulement. Les informations contenues dans nos pages Web sont les plus représentatives des produits offerts. Cependant il peut arriver que des erreurs se produisent lors de la reproduction des documents et seules les informations contenues sur le site du voyagiste sont les bonnes et sont les dernières mises à jour. Pour plus de certitudes nous vous conseillons de vérifier avec un de nos agents tout renseignement que vous jugez utile et important avant de faire votre réservation.
Toll free
Or fill the form and one of our Club Med experts will get back to you as soon as possible.
Opening hours

Monday to friday

8 AM to 5:30 PM

Saturday

9:30 AM to 4:30 PM

(Except July, closed)

Sunday closed