Club Med France ARCS PANORAMA at best price – Summer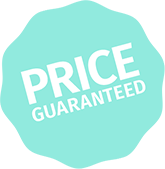 A stay in Club Med Arcs Panorama for a summer holiday surrounded by nature, to gateway in the high mountains, all this at best price.
In summer, discover the latest Club Med Resort in the Alps: Les Arcs Panorama. Nestled in a forest views into the Tarentaise Valley and just a stone's throw from the Arc 1600 historic resort in a protected natural setting, it is the perfect place for a vacation that enriches and re-energizes whether you come with your family, your friends or your partner. Explore the plants and wildlife, cultivate wellness and relaxation and make memories together for a vacation that is truly special.
CLUB MED ARCS PANORAMA
A unique setting nestled in a forest with views into the Tarentaise Valley and just a stone's throw from the Arc 1600 historic resort in a protected natural setting.
It is the perfect setting for quality time, making memories together and reconnecting over a meal at "Family Experience Restaurant" or during a walk with the family.
Explore the region's natural treasures, plants and wildlife on the trails, through mountain pastures or on the water with options to walk, mountain bike or kayak.
A comprehensive wellness experience to re-energize your body and mind with a relaxing session at the Spa by Cinq Mondes, where you can dive into our heated pools or discover the benefits of yoga.
An exceptional, refined Exclusive Collection space perched atop the Resort with a terrace that offers the best views out over the valley.
France in brief
Surface area: 632,834sq km
Capital: Paris
Official language: French
Currency: the Euro.
Take advantage of the surroundings of the Arcs Panorama Resort to discover, during your stay in Savoy, the beauty and cultural riches of the region.
Health Formalities
Vaccines, treatments against diseases …
Check the formalities to be completed before your departure.
Présence d'un médecin spécialiste de la plongée bouteille au sein du Village.
Presence of a nurse in the Village.
Recommended vaccines: Polio Tetanus Hepatitis A and B Certain parasitic or viral diseases can be transmitted by mosquitoes, the use of skin repellents / clothing adapted to the tropics is recommended.
Passeports & visas
The Government of Canada site for Canadians traveling or living abroad gives you a growing abundance of information on destinations, travel documents, travel health, return to Canada and more. Click here to see the formalities of the country you are visiting: http://travel.gc.ca/

Sujet à changements. Les destinations, descriptions et renseignements sont à titre indicatif seulement. Les informations contenues dans nos pages Web sont les plus représentatives des produits offerts. Cependant il peut arriver que des erreurs se produisent lors de la reproduction des documents et seules les informations contenues sur le site du voyagiste sont les bonnes et sont les dernières mises à jour. Pour plus de certitudes nous vous conseillons de vérifier avec un de nos agents tout renseignement que vous jugez utile et important avant de faire votre réservation.
Toll free
Or fill the form and one of our Club Med experts will get back to you as soon as possible.
Opening hours

Monday to friday

8 AM to 5:30 PM

Saturday

9:30 AM to 4:30 PM

(Except July, closed)

Sunday closed