Club Med France ARCS PANORAMA at best price - Summer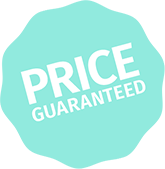 Club Med France Arcs Panorama, enjoy a playing field as vast as nature itself at best price.
Welcome to the world's biggest sport academy: Club Med. On the water, on the ground or in the air: the all-terrain activities on offer are mapped out just for you. With coaching from your G.O®, experience new sensations. Or find joy in improving your technique in a friendly setting. Are you looking for relaxation ? Try our fun leisure activities and lively evening entertainment. If you have a thirst for adventure, choose our excursions.
Fitness School
Hiking School
Mountain biking School
Other activities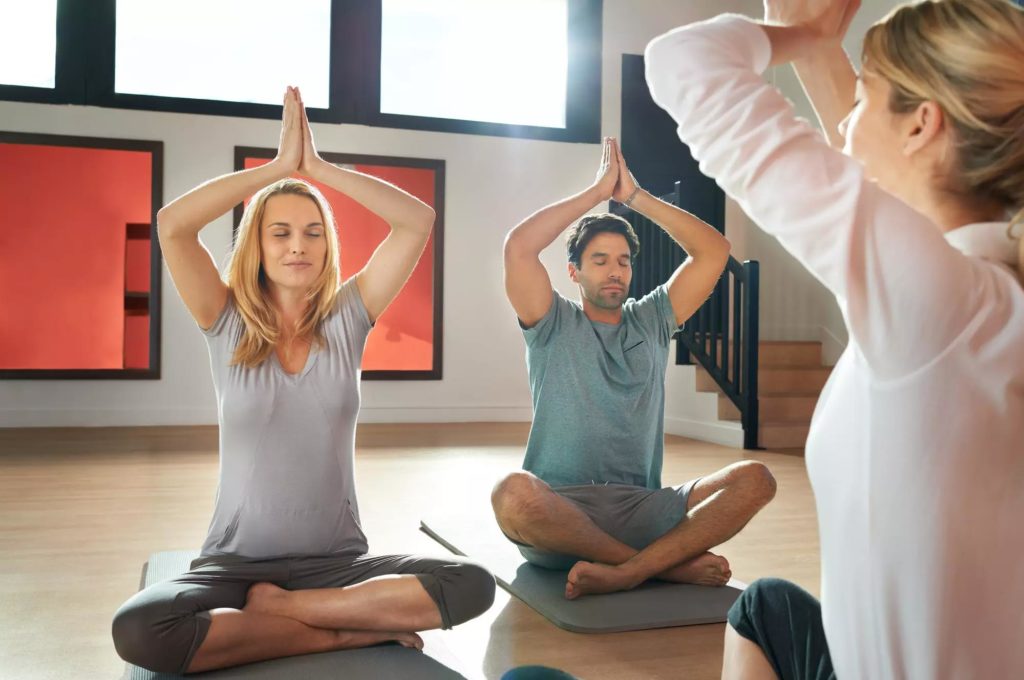 Here, clean air and inspiring panoramas combine their invigorating effect. The perfect setting to take care of your body and your mind. Reach peaks of fullness with yoga. Stretching, abs / glutes, gentle gym: your other fitness classes also allow you to aim for a high degree of well-being. Just like the weight and cardio training room, with free access.
Included activities
Yoga
Initiation
Duration: 6 days a week
Yoga is a Hindu discipline that uses postures to unite body, mind and spitit.
Age: Starting from 16 years
In group classes with adults.
Pilates
Initiation
Duration: 6 days a week
Inspired by yoga, this technique combining dance and exercise routine is based on 8 basic principles to improve coordination, develop flexibility and eliminate stress.
Age: Starting from 16 years
In group classes with adults.
Fitness
Initiation
Would you like to reconnect with your body during your holiday? Looking to keep up your exercise routine ? Join our fitness classes to tone up. There are myriad choices: gentle muscle work, abs and glutes classes, stretching, stepping and more.
Age: Starting from 16 years
Stretching
Initiation group lessons
Treat yourself to a wellness break. Practice gentle stretching to increase your flexible, release tension and elongate your muscles. Enjoy this time to refocus and reconnect to yourself and others.
Age: Starting from 16 years
Equipment on loan
Depending on activity: step, floor mat…
Equipments:
Explore the mountain paths, with hikes divided into four levels of difficulty: green (easy), blue (average), red and black (difficult).
Local guides to help you discover the hidden wealth of the local environment: animals and birds, flowers and plants, history and patrimony, geology and topography. Hikes on the themes of your choice, in groups, day or half-day.
Included activities
Nordic walking
Initiation group lessons
Discover the mountains through Nordic walking, a dynamic method from Finland, which consists of accentuating the natural swinging movement of your arms as you walk and leaning forward, using two poles. This constitutes a very complete physical exercise, and an unparalleled cardiovascular and muscular training method.
Age: Starting from 12 years
At Mini Club Med®: 12 years old. In group classes with adults: 12 years old.
Accompanied Family Hiking
All levels
Duration: 1 half day
Head off to explore the mountain landscapes with the added advantage of an experienced guide. Parents and children will be able to enjoy nature together on an itinerary that's accessible to all. The trek is easy and suitable for everyone.
Babies are welcome, but don't forget that baby carriers are available at reception in the Resort. Every day except Saturday. Hiking boots must be worn.
Accompanied trails
Expand your horizons with a professional local guide, discovering the hidden treasures of the landscape around 4 broad themes: Lakes & Falls, Farming & Culture, Flora & Fauna and Well-Being. Our themed group walks can be organised as a full day's walking with picnic or as a half day trip, depending on your preference.
Age: Starting from 8 years
As a discovery activity at Mini Club Med® : 4 years old. (this is a first experience of the activity, once or twice a week). As a regular activity at Mini Club Med®: 6 years old. In group classes with adults: 8 years old Unaccompanied : 12 years old.
For information: climbing / walking boots must be worn (no loan or rental on site).

Accompanied rides by electric bike
Group lessons for all levels (age and date restrictions may apply)
Duration: 2h30
Explore the lakes, forests and farms around the Resort on rides organised in the morning and afternoon.
Group: 10 participants maximum
Age: Starting from 14 years
Equipment on loan
Full equipment for each age group and level of skill, on loan for lessons and courses.
Equipments:
Ski helmet for child and adult Included
Accompanied outings
Group lessons for all levels (age and date restrictions may apply)
If you love nature, pedal your way to adventure. Hop in the saddle to explore the area on two wheels with your friends or family. Choose a fast or leisurely pace and enjoy a change of scenery on a guided ride over cross-country trails or downhill tracks.
Group: 14 participants maximum
Age: Starting from 8 years
Included activities
Weights and cardio room
Free access
The equipment available is designed to help you keep fit and test your endurance.
Activity proposed from 18 years old.
Age: Starting from 18 years
On demand 
Golf
Expand your golfing horizons at 1,800 metres. Elevate your playing as you contemplate Mont Blanc. The Golf des Arc practise area is just a 10-minute from the Resort, Book green fees 9 and 18 holes, as well as private lessons.
*Not included transfer
General informations
Supervision: A quality framework with G.O® trained in their discipline to initiate beginners and improve the confirmed.
*At additional cost

Sujet à changements. Les destinations, descriptions et renseignements sont à titre indicatif seulement. Les informations contenues dans nos pages Web sont les plus représentatives des produits offerts. Cependant il peut arriver que des erreurs se produisent lors de la reproduction des documents et seules les informations contenues sur le site du voyagiste sont les bonnes et sont les dernières mises à jour. Pour plus de certitudes nous vous conseillons de vérifier avec un de nos agents tout renseignement que vous jugez utile et important avant de faire votre réservation.
Toll free
Or fill the form and one of our Club Med experts will get back to you as soon as possible.
Opening hours

Monday to friday

8 AM to 5:30 PM

Saturday

9:30 AM to 4:30 PM

(Except July, closed)

Sunday closed