Club Med La Caravelle / Guadeloupe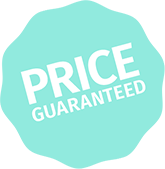 An all inclusive resort on one of Guadeloupe's finest beaches Located in the heart of the Caribbean.
5th SEASON IS NO 1 CLUB MED SELLER IN CANADA SINCE 1990. WE KNOW ALL CLUB MED VILLAGES INSIDE OUT AS OUR AGENTS VISIT THEM ON A REGULAR BASIS.
WE RECEIVE CONSTANT UPDATED INFORMATION AND FEEDBACK FROM OUR CLIENTS. YOU WILL NOT GET SUCH UNBIASED OPINION ELSWHERE.
Toll free
Or fill the form and one of our Club Med experts will get back to you as soon as possible.
Opening hours

Monday to friday

8 AM to 5:30 PM

Saturday

9:30 AM to 4:30 PM

(Except July, closed)

Sunday closed