Club Med La Caravelle / Guadeloupe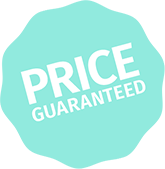 On Grande Terre, along one of the Caribbean's most beautiful golden sand beaches, the Club Med Resort has 299 rooms.
Les Saintes is a group of bungalows some distance from the centre of the Resort, near the beach;
The Hotel Marie Galante has 3 floors, with no lift;
The Hotel Basse Terre has 6 floors with lift;
The Grande Terre has 3 floors with lift is near the theatre, restaurant and pool;
The Hotel Désirade is in a peaceful location, with 3 floors, near the Hotel Basse Terre.
Toll free
Or fill the form and one of our Club Med experts will get back to you as soon as possible.
Opening hours

Monday to friday

8 AM to 5:30 PM

Saturday

9:30 AM to 4:30 PM

(Except July, closed)

Sunday closed