Club Med Guadeloupe LA CARAVELLE at best price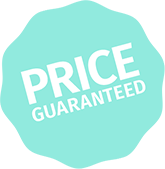 With energy points stimulated, and body and mind perfectly relaxed, slip into a realm of total wellness and relaxation.
Discover a world of total relaxation and enjoy the pleasures of wellness and beauty treatments. From July 2019, a Club Med Spa, located on the beach, will offer many treatments.
Sensation Massage Escapade – 3 Days
ON DEMAND (AT EXTRA COST)
Age : Adult Only
Try a new massage technique every day, and discover the one that best suits your needs.
3 treatment(s)
3 Relaxing Body Massages (60').
On reservation only.


Sujet à changements. Les destinations, descriptions et renseignements sont à titre indicatif seulement. Les informations contenues dans nos pages Web sont les plus représentatives des produits offerts. Cependant il peut arriver que des erreurs se produisent lors de la reproduction des documents et seules les informations contenues sur le site du voyagiste sont les bonnes et sont les dernières mises à jour. Pour plus de certitudes nous vous conseillons de vérifier avec un de nos agents tout renseignement que vous jugez utile et important avant de faire votre réservation.
Toll free
Or fill the form and one of our Club Med experts will get back to you as soon as possible.
Opening hours

Monday to friday

8 AM to 5:30 PM

Saturday

9:30 AM to 4:30 PM

(Except July, closed)

Sunday closed