Club Med Québec Charlevoix at best price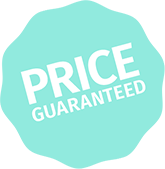 Treat yourself to a rest in the heart of the natural landscapes of Canada at best price.
The traditional themes of the Québec area are given a twist and combine with the modernity of the building to create a peaceful environment. The colours and the materials used unite with the decorative details to pay homage to the blended culture of Québec and its First Nation heritage. The dream-catcher headboard, the floors printed with First Nation-inspired designs, all come together to create a feeling of relaxation and being away from it all.
Deluxe
Deluxe Room - River View
Interconnecting - River View
Family Room - River View
Facing a picture window overlooking the St Lawrence River, the bed and the living room are ideal for quiet thought. The burgundy-coloured wooden plinths, the bright colours and the contemporary furniture make up a welcoming space open to the natural landscape beyond. Even the desk has a wonderful view.
One Room: 409.03 sqft
Maximum capacity: 3 people
Furnished balcony – River View

CInterconnecting Deluxe Rooms – River View
For families in search of plenty of space and privacy. Both of the bedrooms offer a seating area and a bed facing the picture window, the balcony and the view of the St Lawrence River. The bright, mainly red and yellow colours, plus the materials and the decorative details create a world that is both cosy and contemporary..
Connecting Rooms: 818.06 sqft
Maximum capacity: 6 people
Furnished balcony – River View
Deluxe Family Room – River View
On the parental bedroom side, the balcony overlooks the legendary St Lawrence River that you could never tire of looking at. Parents can enjoy the use of their own bathroom. On the children's side, the space is big and features two single beds, a large convertible fireside chair and a shower room. The main colours of red and yellow brighten the space which is characterised by its old family house feel, with warm materials and wooden furniture.
One Room: 484.38 sqft
Maximum capacity: 5 people
Furnished balcony – River View
EQUIPMENT:
Telephone
Espresso machine
Internet
Television(s)
Iron & ironing-board
Umbrellas
Tea Kettle
Air conditioning / Heating system
Safe deposit box
Sofa couch
BATHROOM:
Bathtub
Shower
Twin vanity sinks
Separate toilets
Hair Dryer
Heated towel rail
Magnifying mirror
Branded amenities (shampoo, shower gel, body lotion)
Separate bathroom
SERVICES:
Your luggage delivered to and picked up from your Suite
Laundry Service at an extra cost
Laundry service (extra charge)

Sujet à changements. Les destinations, descriptions et renseignements sont à titre indicatif seulement. Les informations contenues dans nos pages Web sont les plus représentatives des produits offerts. Cependant il peut arriver que des erreurs se produisent lors de la reproduction des documents et seules les informations contenues sur le site du voyagiste sont les bonnes et sont les dernières mises à jour. Pour plus de certitudes nous vous conseillons de vérifier avec un de nos agents tout renseignement que vous jugez utile et important avant de faire votre réservation.
Toll free
Or fill the form and one of our Club Med experts will get back to you as soon as possible.
Opening hours

Monday to friday

8 AM to 5:30 PM

Saturday

9:30 AM to 4:30 PM

(Except July, closed)

Sunday closed