Club Med Québec Charlevoix at best price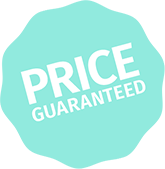 Club Med Charlevoix, enjoy a playing field as vast as nature itself, at best price. 
Collective sports events and tournaments are temporarily suspended.
Welcome to the world's biggest sport academy: Club Med. On the water, on the ground or in the air: the all-terrain activities on offer are mapped out just for you. With coaching from your G.O®, experience new sensations. Or find joy in improving your technique in a friendly setting. Are you looking for relaxation ? Try our fun leisure activities and lively evening entertainment. If you have a thirst for adventure, choose our excursions.
Weight and cardio room
Circus School
Fitness school
Located just beside the swimming pool and the Spa, the cardio training room is composed of a space devoted to cardio training and an area dedicated to muscle building.
Included activities
Cardio training – free access
Go and test this vast fitness room, with 2 different areas for 2 types of activities :
cardio training with treadmills, elliptical bikes, rowers and RPM bikes
muscle strengthening with dumbbells, a functional trainer, a leg press…
It is the ideal place to continue your training and sports routine.
Age
Starting from 16 years
Facilities
Resort facilities
Cardio-Training Space: 1 Indoor
Access hours: 07:00 21:00
Juggling, trampoline, fixed trapeze, hula hoop… bring out your artistic side and reconnect with your inner child. For little ones trying to perfect their balancing skills and adults looking for that sense of wonder. Circus games a real source of happiness.
Included activities
Circus group lessons
All levels
Have a go at aerial ribbon, hula hooping or fixed trapeze. After a few lessons, you'll be able to put together a few figures with grace and elegance. Try your hand at juggling too and create your own party piece!
Age
Starting from 4 years
General information
Supervision:
Quality teaching by GO®s trained in their discipline, to introduce beginners to the sport and enable experienced participants to perfect their technique.
*at extra cost

Close to the Spa, the indoor pool and the cardio training room, the gym offers you a varied range of classes. It's the perfect place to continue your regular sport workout or to get started in new disciplines.
Included activities
Fitness
Group lessons for all levels (age and date restrictions may apply)
Throughout the day, you'll find a fitness class to suit you!
Muscle toning, stretching and yoga are perfect for fans of gentle activities.
Core Training sessions offer an in-depth workout for the central parts of the body (abs, thighs and bum).
Yoga
Group lessons for all levels (age and date restrictions may apply)
This gentle relaxation method is both physical and spiritual and heals the body and the mind. Assume the position and flow through the breathing techniques and poses. Relax and recentre yourself. The sun salutations are the first step to a day of well-being.

Sujet à changements. Les destinations, descriptions et renseignements sont à titre indicatif seulement. Les informations contenues dans nos pages Web sont les plus représentatives des produits offerts. Cependant il peut arriver que des erreurs se produisent lors de la reproduction des documents et seules les informations contenues sur le site du voyagiste sont les bonnes et sont les dernières mises à jour. Pour plus de certitudes nous vous conseillons de vérifier avec un de nos agents tout renseignement que vous jugez utile et important avant de faire votre réservation.
Toll free
Or fill the form and one of our Club Med experts will get back to you as soon as possible.
Opening hours

Monday to friday

8 AM to 5:30 PM

Saturday

9:30 AM to 4:30 PM

(Except July, closed)

Sunday closed