Club Med Switzerland SAINT-MORITZ ROI SOLEIL at best price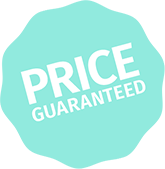 Club Med Switzerland Saint-Moritz Roi Soleil – Restaurants
Conveniently located on the ground floor of the hotel with fantastic views over Saint Moritz, this is the perfect place to relax throughout the day. Start off with a hearty breakfast, take a leisurely lunch, and share your stories of the day's exploits with your friends and family over dinner. The buffet has a tantalising array of dishes with an eclectic international influence.

Corviglia

When you're out on the pistes, Le Corviglia is the perfect refuge, inviting you to take a break and recharge your batteries. At 2,550 meters (8,365 ft), it's no wonder there are stunning views of the mountains. Dining in such a secluded spot makes your day's adventures even more memorable, and the restaurant can be accessed by non-skiers. Open on certain days, check on site for information.

The Stubli

This mountain restaurant specialises in local delicacies. You're in the best possible place to sample the famous Alpine Savoyard cuisine! The Stubli serves delicious traditional food with a contemporary touch, in a friendly and warm environment. Try authentic fondue and dishes that were inspired by the harsh mountain winters – the perfect comfort food after a great day ou the slopes. Booking is required, at Reception.

Sujet à changements. Les destinations, descriptions et renseignements sont à titre indicatif seulement. Les informations contenues dans nos pages Web sont les plus représentatives des produits offerts. Cependant il peut arriver que des erreurs se produisent lors de la reproduction des documents et seules les informations contenues sur le site du voyagiste sont les bonnes et sont les dernières mises à jour. Pour plus de certitudes nous vous conseillons de vérifier avec un de nos agents tout renseignement que vous jugez utile et important avant de faire votre réservation.
Toll free
Or fill the form and one of our Club Med experts will get back to you as soon as possible.
Opening hours

Monday to friday

8 AM to 5:30 PM

Saturday

9:30 AM to 4:30 PM

(Except July, closed)

Sunday closed