Club Med Sandpiper Bay / Florida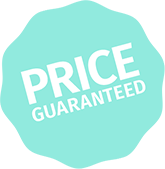 The Resort has 337 rooms, located in 7 different 2-storey buildings (with lift) on the banks of the St Lucie River.
Some of the buildings are a considerable distance from the communal areas.
Toll free
Or fill the form and one of our Club Med experts will get back to you as soon as possible.
Opening hours

Monday to friday

8 AM to 5:30 PM

Saturday

9:30 AM to 4:30 PM

(Except July, closed)

Sunday closed