Club Med Sandpiper Bay / Florida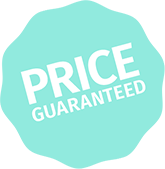 Available all day and evening (during bar opening hours) in all the bars in the Resort.
Drinks included (served by the glass and in the bars only) :
Water, fruit juices, sodas, hot drinks, cocktails with and without alcohol, local and/or international spirits, wines.
Sweet and savoury snacks.
Drinks which are not included :
Champagne, VSOP and XO spirits, bottled and canned drinks (available in certain Resorts from vending machines and/or the Club Med boutique®), certain super-premium brands and bottled wines proposed à la carte in some of the restaurants and bars.
THE SLICE
Between the pool and the theater, this bar welcomes little ones to adults, between two activities, in a convivial atmosphere. Enjoy the two areas of this bar: the Sports bar with your favorite sports on the flat screen TV's or the Lounge area with comfortable and trendy sofas.
Non smoking-area.
Toll free
Or fill the form and one of our Club Med experts will get back to you as soon as possible.
Opening hours

Monday to friday

8 AM to 5:30 PM

Saturday

9:30 AM to 4:30 PM

(Except July, closed)

Sunday closed