Club Med Florida SANDPIPER BAY at best price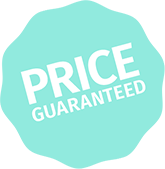 Club Med Sandpiper Bay, Florida – Restaurants
Soleil Terrace

At the center of the Resort, the Market Place terrace welcomes you at off-peak times, for anything from late breakfasts to lunches and dinners outside set times.

Make the most of this huge shady terrace by the river where you can enjoy a range of snacks served at your table.

Open from 10.30 to 11.30 am, from 2.30 to 6 pm and from 10 to 11.30 pm.

 

Marketplace

Take in the spectacular views of the Saint Lucie River while dining at this pool-front, non-smoking restaurant. Offering a range of international dishes, including Asian, Italian, Mexican and American cuisine, you'll never run out of scrumptious options to satisfy your every craving. If you're looking to make healthier choices throughout your stay, look no further. We also offer a great selection of low-calorie, guilt-free dishes that are sure to delight your appetite. Open for breakfast, lunch, and dinner, this buffet-style eatery is the perfect spot for the whole family to chill-out while they munch-out.

*High chairs and booster cushions are available.

 

The Riverside

Dine on local and gourmet dishes at this waterfront restaurant. You can also upgrade your meal with specialty dishes including a lobster dinner (at extra cost), and a selection of premium wine (at extra cost).
Open for dinner from 7 pm – 10 pm, this restaurant requires a reservation, and welcomes Resort guests including children 10 yrs. of age and older.
Non Club Med guests are also welcome at an additional cost.

Sujet à changements. Les destinations, descriptions et renseignements sont à titre indicatif seulement. Les informations contenues dans nos pages Web sont les plus représentatives des produits offerts. Cependant il peut arriver que des erreurs se produisent lors de la reproduction des documents et seules les informations contenues sur le site du voyagiste sont les bonnes et sont les dernières mises à jour. Pour plus de certitudes nous vous conseillons de vérifier avec un de nos agents tout renseignement que vous jugez utile et important avant de faire votre réservation.
Toll free
Or fill the form and one of our Club Med experts will get back to you as soon as possible.
Opening hours

Monday to friday

8 AM to 5:30 PM

Saturday

9:30 AM to 4:30 PM

(Except July, closed)

Sunday closed