Club Med Buccaneer's Creek / Martinique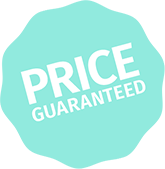 The Resort has 292 rooms, all in bungalows, located just next door to the village of Sainte Anne alongside the island's most beautiful beach, next to Marin Bay. The bungalows (1 to 3 floors, no lift) are grouped into separate areas in a tropical garden alongside the seafront, flanked by a magnificent coconut grove and a white sand beach.
Toll free
Or fill the form and one of our Club Med experts will get back to you as soon as possible.
Opening hours

Monday to friday

8 AM to 5:30 PM

Saturday

9:30 AM to 4:30 PM

(Except July, closed)

Sunday closed