Club Med Buccaneer's Creek / Martinique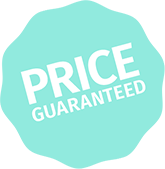 Le Pays Mélés
Surrounded by coconut palms in the centre of the Village, this restaurant invites you to discover buffets from around the world. The terrace offers a magnificent view over the beach and sea.
The Lô
This restaurant/ bar is located right opposite the beach, and is open all through the day and evening. It serves light lunches, with salads and grilled meats, and delicious Asian/Creole fusion cuisine in the evenings.
Toll free
Or fill the form and one of our Club Med experts will get back to you as soon as possible.
Opening hours

Monday to friday

8 AM to 5:30 PM

Saturday

9:30 AM to 4:30 PM

(Except July, closed)

Sunday closed