Club Med Martinique BUCCANEER'S CREEK at best price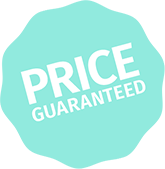 Club Med Les Boucaniers, Martinique – Les Bars
The Madou

Located near the restaurant and amphitheater, Le Madou plays a central role in the Resort and is a constant hub of vibrant activity and fun. Enjoy light snacks, cocktails, soft drinks and smoothies at this relaxed and easygoing bar.

 

L'ô beach lounge

Spend time together in the friendly holiday atmosphere of this seaside lounge bar.
Sip delicious cocktails or treat yourself to something from our rum cellar (at extra cost) for an authentic experience inspired by local distilleries.

Sujet à changements. Les destinations, descriptions et renseignements sont à titre indicatif seulement. Les informations contenues dans nos pages Web sont les plus représentatives des produits offerts. Cependant il peut arriver que des erreurs se produisent lors de la reproduction des documents et seules les informations contenues sur le site du voyagiste sont les bonnes et sont les dernières mises à jour. Pour plus de certitudes nous vous conseillons de vérifier avec un de nos agents tout renseignement que vous jugez utile et important avant de faire votre réservation.
Toll free
Or fill the form and one of our Club Med experts will get back to you as soon as possible.
Opening hours

Monday to friday

8 AM to 5:30 PM

Saturday

9:30 AM to 4:30 PM

(Except July, closed)

Sunday closed