Club Med Buccaneer's Creek / Martinique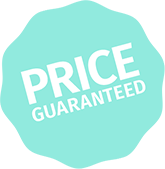 Available all day and evening (during bar opening hours) in all the bars in the Resort.

Drinks included (served by the glass and in the bars only) :
Water, fruit juices, sodas, hot drinks, cocktails with and without alcohol, local and/or international spirits, wines.
Sweet and savoury snacks.
Drinks not included:
Champagne, VSOP and XO spirits, bottled and canned drinks (available in certain Resorts from vending machines and/or the Club Med boutique®), certain super-premium brands and bottled wines proposed à la carte in some of our restaurants and bars.
Le Madou
This bar, located near the restaurant and amphitheatre, plays a central role in the life of the Resort.
Snacks served.
Lô
This night bar/restaurant is facing the beach, right on the water's edge.
Toll free
Or fill the form and one of our Club Med experts will get back to you as soon as possible.
Opening hours

Monday to friday

8 AM to 5:30 PM

Saturday

9:30 AM to 4:30 PM

(Except July, closed)

Sunday closed