Club Med Dominican Republic MICHÈS PLAYA ESMERALDA at best price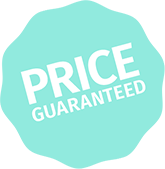 Discover the Club Med Michès Playa Esmeralda an eco-chic luxury Resort in an unspoiled paradise
Michès is the new hidden gem of the Dominican Republic made unique by its untouched beauty. A star of our Exclusive Collection, this chic and environmentally friendly Resort, the first of its kind, is designed with four distinct boutique-villages providing for a one-of-a-kind getaway with exclusive services. Enjoy the exhilarating activities on offer in this pristine natural setting, where long immaculate beaches are dotted with luxurious palm groves. Local excursions, such as a whale watching tour in Samaná Bay, are perfect for the entire family. Club Med Michès Playa Esmeralda, your gateway to paradise.
OUR FIRST ECO-CHIC RESORT…
Because we care
Welcome to Michès Playa Esmeralda, our eco-chic resort located in the Dominican Republic. What makes our resort eco-friendly you may ask? Well, our sustainably built resort and durable operations have earned us the Green Globe certification. Among other actions, we have installed solar panels throughout the resort to generate renewable energy, we say NO to single-use plastics and our employees uniforms are made from recycled plastic bottles.
And that's not all! We are also sponsoring a local farming development project to help boost the local economy.
An eco-chic Resort located in an untouched, pristine destination, tucked away from the world, a very secret hideaway surrounded by a lush palm grove and tropical forest.
An Exclusive Collection Resort for the ultimate luxury experience in Dominican Republic
The first Club Med Resort featuring 4 boutique-villages
The ideal location to discover the gems of the Dominican Republic
CLUB MED AMAZING FAMILY
For A Family-Friendly Vacation
Discover "intergenerational bonding" and family togetherness by participating in Club Med Amazing family program. Throughout the week, families can take part in weekly activities designed to reconnect, and create memories with their loved ones.
These activities include:
♥ Time to Splash: Focus on "water fun" games
♥ Time to Play: Participate in childhood-favorite games
♥ Time to Quest: Solve mysteries together as a family
♥ Time to Recharge: Relax with soothing activities for all ages
♥ Happy Family Time: Participate in resort sports and activities as a family

The Dominican Republic in brief
Surface area: 48,670 sq km
Capital: Santo Doming
Official language: Spanish
Currency: the Dominican Peso.
Health formalities 
Vaccinations, preventative treatments against diseases… It is essential that you check the required procedure before your departure. Recommended vaccinations: Polio Tetanus Hepatitis A and B Some parasitic or viral diseases are carried by mosquitoes; we recommend that you use insect repellent for your skin and clothing suitable for the tropics.
There is a risk of the major form of malaria (falciparum) which requires strict preventative measures such as chimio prophylaxis and repellents (only in certain areas far distant from the Resort, along the Haitian border).
A nurse is available in the Resort
Passports & Visas
The Government of Canada website for Canadians travellers or living abroad gives you an increasing wealth of information on destinations, travel documents, health on the road, return to Canada and more. Click here to see the formalities of the country you are visiting https://travel.gc.ca/

Sujet à changements. Les destinations, descriptions et renseignements sont à titre indicatif seulement. Les informations contenues dans nos pages Web sont les plus représentatives des produits offerts. Cependant il peut arriver que des erreurs se produisent lors de la reproduction des documents et seules les informations contenues sur le site du voyagiste sont les bonnes et sont les dernières mises à jour. Pour plus de certitudes nous vous conseillons de vérifier avec un de nos agents tout renseignement que vous jugez utile et important avant de faire votre réservation.
Toll free
Or fill the form and one of our Club Med experts will get back to you as soon as possible.
Opening hours

Monday to friday

8 AM to 5:30 PM

Saturday

9:30 AM to 4:30 PM

(Except July, closed)

Sunday closed