Club Med Dominican Republic MICHÈS PLAYA ESMERALDA at best price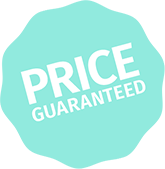 Enjoy a playing field as vast as nature itself

Welcome to the world's biggest sport academy: Club Med. On the water, on the ground or in the air: the all-terrain activities on offer are mapped out just for you. With coaching from your G.O®, experience new sensations. Or find joy in improving your technique in a friendly setting. Are you looking for relaxation ? Try our fun leisure activities and lively evening entertainment. If you have a thirst for adventure, choose our excursions.
Paddle School
Kite Surfing
Other activities
Stand Up Paddleboarding School
Watch the sun set over the sea with a paddle in hand. Connect with nature during your stay with a revitalizing paddle. You can also stretch as you float above the water with Yoga Paddle classes. Or try the giant paddles or pedal options.
Included activities

Hobie Eclypse
Discover the latest trend in water sports, the Hobie Eclipse Stand Up Pedal Board.
A new version of paddleboarding without a paddle, just the power of your legs working a pedal system. For beginners to experienced paddleboarders, it's a surefire success.
Age: Starting from 8 years
Accompanied by an adult: 8 years old. Unaccompanied : 11 years old.
Stand Up Paddle Giant
Families or friends can try an original new way to have fun together with Giant Stand Up Paddle, the perfect activity to test your balance and your team spirit.
Age: Starting from 8 years
Accompanied by an adult: 8 years old. Unaccompanied : 11 years old.
Stand up paddle group lessons
All levels
An envigorating paddleboard ride, to get back on form or keep fit.
Age: Starting from 8 years
As a regular activity at Mini Club Med®: 8 years old. In group classes with adults: 11 years old.
Blessed with sun, easy breezes and clear waters… The conditions here are perfect for discovering new nautical sensations. Are you a thrill seeker? Sign on for private, "on-demand" lessons. Do you already have experience? Simply rent your equipment and hit the waves for an exhilarating session.
On demand activities* (at extra cost)
Kitesurfing lessons
Beginners and advanced
A fabulous water sport, sometimes called Kiteboarding, Kitesurfing consists of gliding through the water on a small Surf board, drawn by a kite.
Age: Starting from 11 years
An all-year-round activity that happens right on the right side of the beach at Club Med. Minimum weight: 40 kilos.
*at extra cost
Included activities
Kayak
Free access
The seductive power of the water invites you to discovery. It is so hard to take your eyes off it and yet so easy to slide over its surface. Paddle in hand, with friends or on your own, float and fly like a nautical adventurer in search of escape and new sensations.
Age: Starting from 6 years
Accompanied by an adult: 6 years old. Unaccompanied: 11 years old.
Electric surf
Free access
A surfboard and an engine are all it takes to get you flying over the water. Tame the waves and sail along, floating several centimeters above the surface. Race along for intoxicating fun.
Age: Starting from 18 years
Snorkeling
Free access
A mask, a snorkel and some fins… that is all you need to get an eyeful of beauty. Put on the gear right at the Resort beach and swim along the surface of this life-sized aquarium we call the sea. In these shallow waters, admire colorful fish and the coral reefs which live here.
Age: Starting from 8 years
At Mini Club Med®: 8 years old. In group classes with adults: 11 years old.
Equipments
Mask, fins and tuba Included
Sujet à changements. Les destinations, descriptions et renseignements sont à titre indicatif seulement. Les informations contenues dans nos pages Web sont les plus représentatives des produits offerts. Cependant il peut arriver que des erreurs se produisent lors de la reproduction des documents et seules les informations contenues sur le site du voyagiste sont les bonnes et sont les dernières mises à jour. Pour plus de certitudes nous vous conseillons de vérifier avec un de nos agents tout renseignement que vous jugez utile et important avant de faire votre réservation.
Toll free
Or fill the form and one of our Club Med experts will get back to you as soon as possible.
Opening hours

Monday to friday

8 AM to 5:30 PM

Saturday

9:30 AM to 4:30 PM

(Except July, closed)

Sunday closed