Club Med Dominican Republic MICHÈS PLAYA ESMERALDA at best price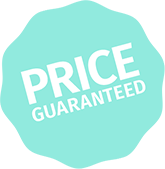 Club Med Michès Playa Esmeralda – Bars
 

Coco Plum Beach Lounge Bar

Savor a taste of the Caribbean with your feet buried in the sand at this chic, relaxed, vibrant setting open to guests both day and night. Sit back, relax, and enjoy exotic fruit juices, Dominican rum cocktails, and more, as you watch the blue of the sky and sea stretch to infinity. Located right on the beach in the festive and sophisticated Beach Lounge, the bar features a streamlined design, natural materials, and tropical motifs for a distinctly Caribbean feel.

 

Coffee Shop

In need of a pick-me-up? Stop in during the day for a hot or iced drink, or a creamy frozen yogurt. Choose from a wide selection of coffees and teas, pastries, chocolate éclairs, and wraps. Bask in the local vibe of this unique space, which features wooden walls, nautical designs, and a swing modeled after the swing atop Montaña Redonda, a famous nearby mountain.

 

La Perla Bar

Here, your kids get their very own drink menu, which features fresh fruit juices as well as virgin cocktails. Gather under a bamboo pergola and relish being in the company of your loved ones. Later, meet up around the unmistakable yellow bar. Strengthen your family's bond in this tropical oasis.

 

El Limon Bar

Located at the edge of the Zen Oasis pool, this adult-only bar blends perfectly with the island's lavish natural surroundings. Find your inner calms as you savor a vitamin-rich smoothie, or slip on your bathing suit and enjoy some fresh fruit juice or a specialty cocktail from your spot in the pool bar.

 

Main Bar

Located in the very heart of the Resort, the main bar is open both day and night. Designed with a roof shaped like an upturned boat, the bar exudes that one-of-a-kind Caribbean vibe. Chic, welcoming, and relaxing, this is the perfect place to spend a moment unwinding. Inside, the decor is all about fishing and the wonders of the sea, with coral and turquoise colors blending seamlessly with the bar's natural elements. The bar's indoor climbing wall invites you to reach new heights. When night falls, the bar comes to life – you can even take in a show at the adjoining theater. Meet up on the deck and enjoy a cocktail under the starry night sky.

 

La Cava – Wine Cellars

This wine bar is characterized by its gorgeous mix of colors, which range from pastel pink to emerald green. Take a seat and relax on the plush velvet couches as you sip on authentically local spirits like rum, the iconic beverage of the Caribbean. Buy a bottle as a souvenir, or savor a mouthwatering cocktail mixed by our expert bartenders.

Sujet à changements. Les destinations, descriptions et renseignements sont à titre indicatif seulement. Les informations contenues dans nos pages Web sont les plus représentatives des produits offerts. Cependant il peut arriver que des erreurs se produisent lors de la reproduction des documents et seules les informations contenues sur le site du voyagiste sont les bonnes et sont les dernières mises à jour. Pour plus de certitudes nous vous conseillons de vérifier avec un de nos agents tout renseignement que vous jugez utile et important avant de faire votre réservation.
Toll free
Or fill the form and one of our Club Med experts will get back to you as soon as possible.
Opening hours

Monday to friday

8 AM to 5:30 PM

Saturday

9:30 AM to 4:30 PM

(Except July, closed)

Sunday closed