Club Med Dominican Republic MICHÈS PLAYA ESMERALDA at best price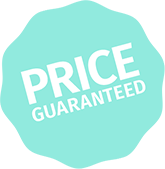 Club Med Michès Playa Esmeralda – Restaurants
Coco Plum Beach Lounge

If you're a seafood lover, then this is the place for you. Located on the beach, directly facing the ocean's crystal clear waters, this restaurant is open all day long for guests in search of a Caribbean vibe. Enjoy a romantic dinner for two, or a lively evening with friends and family on the spacious deck with its breathtaking view of the ocean.

Cacao & Co. – Family Restaurant

The perfect spot for a family meal, this restaurant boasts an original, delectable, Dominican style menu. After dinner, your budding gourmets are given a pass to the Secret Chocolate Room. A treasure chest of sweet delights to make all your children's wishes come true. This top-secret room is only open for dessert, Once inside, they can choose from a variety of scrumptious goodies, including candy and marshmallows, and then dip their treat in a fountain of chocolate.
Reserved at lunch for Mini Club Med®.

Cayuco – Main Restaurant

With its three separate dining rooms and refined, sophisticated menu, this restaurant has something for everyone. The first room, reserved for adults, is streamlined with shades of blue. The other two are highlighted by jungle and tropical style motifs. In all three, your palate – as well as your senses – are in for a treat.

Coal and Copper Steakhouse

Designed with wood, metal, and leather accents, the Steakhouse is an ode to urban style design. Specializing in charcoal grilling, the restaurant's chefs show off their skills at an "asado", a grill made famous in Argentina. Open for dinner only. Reservations required.

Sujet à changements. Les destinations, descriptions et renseignements sont à titre indicatif seulement. Les informations contenues dans nos pages Web sont les plus représentatives des produits offerts. Cependant il peut arriver que des erreurs se produisent lors de la reproduction des documents et seules les informations contenues sur le site du voyagiste sont les bonnes et sont les dernières mises à jour. Pour plus de certitudes nous vous conseillons de vérifier avec un de nos agents tout renseignement que vous jugez utile et important avant de faire votre réservation.
Toll free
Or fill the form and one of our Club Med experts will get back to you as soon as possible.
Opening hours

Monday to friday

8 AM to 5:30 PM

Saturday

9:30 AM to 4:30 PM

(Except July, closed)

Sunday closed