Club Med Bahamas COLUMBUS ISLE at best price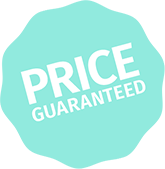 Club Med Columbus Isle, in Bahamas – Restaurants
The Christopher's

In a grand colonial-style style setting, the Christopher's is open from breakfast through to dinner, with an elegant terrace boasting fabulous sea views. Enjoy the best of Bahamian cuisine, as well as a great selection of dishes from around the world. Smoking is permitted on the terrace.

Tables sit 2 to 8 people.

 

La Pinta Beach Lounge Restaurant

We invite you to discover this stylish restaurant & lounge space with a breathtaking view over the crystal clear waters of the Bahamas.

Welcome to a beautifully laid-back space by the ocean, ideal for a late breakfast, or light lunch. The Pinta Beach Lounge is a haven of relaxation and tranquility, with comfy chairs, a great variety of drinks, and all-day dining options.

Come evening, you'll love the refined atmosphere and great dining with table service.

Sujet à changements. Les destinations, descriptions et renseignements sont à titre indicatif seulement. Les informations contenues dans nos pages Web sont les plus représentatives des produits offerts. Cependant il peut arriver que des erreurs se produisent lors de la reproduction des documents et seules les informations contenues sur le site du voyagiste sont les bonnes et sont les dernières mises à jour. Pour plus de certitudes nous vous conseillons de vérifier avec un de nos agents tout renseignement que vous jugez utile et important avant de faire votre réservation.
Toll free
Or fill the form and one of our Club Med experts will get back to you as soon as possible.
Opening hours

Monday to friday

8 AM to 5:30 PM

Saturday

9:30 AM to 4:30 PM

(Except July, closed)

Sunday closed