Club Med Dominican Republic MICHÈS PLAYA ESMERALDA at best price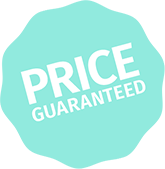 Baby Club Med® (from 0 to 2 years old)
on demand childcare service
A haven of happiness where your little ones spend the day in the capable hands of our specialist G.O®s. The magic recipe for perfect balance means serenity for you, and respect of your children's natural rhythms and needs. Walks, early learning activities and games help develop the children's sense of movement, sound, colour, shape and texture. Your children may have lunch with their G.O®s, it's entirely up to you.
Opening hours: From 8.45 am to 5.30 pm, 6 days out of 7
Philosophy
Book in advance for Baby Club Med. Your baby will be in a specially designed stimulating environment, where they'll enjoy lots of interaction and comfort. Because our youngest G.Ms need extra care and attention, this service is available on demand. Early years professionals take care of them in a tender and loving way. The staffing will be in complete accordance with current regulations. The number of places is limited to ensure every little one is safe and fully engaged.
French regulations, or local regulations if these are stricter.
Included activities
Evening 
Duration: From 7.30 pm to 9 pm
After having your children eat dinner, you can enjoy our Evening Service where a trusted G.O® will look after the kids while you enjoy a private dinner with your partner, friends and family.
Age: Starting from 2 years old
Included for children who are registered at Petit Club Med® by the day or by the week. Service on request for children who are not registered or who are only registered by the half day, subject to availability.
Show time
Enter stage left: it's time to create and rehearse their own show. Fun with friends is a great way to develop new talents.
Age: Starting from 2 years old
Resort Facilities 
Baby Club Med®
At Baby Club Med®, the emphasis is on the sea. Colours, materials and visuals create a soothing atmosphere for toddlers to enjoy. Nearby, the mini-splash and the garden offer stimulating walks, thanks to the experience of G.O® early childhood experts.
Supervision:
Feel confident and carefree as you leave your baby in the capable hands of the G.Os at Baby Club Med. Sensitive to the particular needs of the under 2s, these experienced professionals will take excellent care of your precious children. They have a real vocation: comforting, inspiring and entertaining the smallest children to help them grow and develop.
*at extra cost
Family Activities
Share time in the sun with your family at Club Med. There's a whole host of parent-child activities you can enjoy in the shade of a parasol or paddling in the water. Take advantage of the beautiful natural surroundings to have fun together and let your love shine. Feel the sun on your back as you make memories to last a lifetime.
Included activities
Pool free Access
The Resort pools are there for you to use all day long. Whether it's a place of calm solitude for a relaxing morning swim or ringing with laughter as you splash about with loved ones, there are so many ways to enjoy the pools.
Children under the age of three years who are still being potty trained must wear disposable swim nappies.
Treetop Adventure
Bursts of laughter, squeals of joy and shouts of encouragement…there's a lot going on up there in the trees. Branches dance as you brush past them. The rope bridge sways, carrying you off on a wave of delight.
Age: Starting from 12 months
Family "Big Snack"
Snacks, pancake parties, baking workshops or picnics: these tasty activities* are a great way to savour time as a family. Treat yourself with your nearest and dearest. What's on the menu? Great food, of course, plus extra helpings of laughter, happiness and fun.
*Activities vary between Resorts
Services and facilities
All across the world, Club Med Resorts offer you and your family happiness and peace of mind. You can feel relaxed even before you set off, knowing that Club Med has specially designed services and facilities tailored to your children's needs. The wellbeing and comfort of your nearest and dearest is what really counts.
Included Activities
Club Med Baby Welcome® (from birth to 23 months old)
The little darlings feel right at home thanks to this service, included in your Package. Everything has been thought of as concerns the babies' comfort and the parents' well-being. Available in the room: baby bed, baby bath, changing table , high chair ( on request)bottle warmer, strollers. A baby corner is also available in the main restaurant to prepare the baby's food.
Equipments
Bathtub Included
Bottle warmer Included
Changing table Included
Umbrella bed Included
Stroller for baby Included
On demand activities* (at extra cost)
Pyjamas Club®
The Pyjamas Club® leaves parents free to organize their evening as they wish. This group babysitting service run by experienced G.O®s in a dedicated area provides all the necessary comforts (beds, daybeds, video area, etc.).
Age: Starting from 4 months
All Inclusive
Baby corner:
Blender adapted for babies
Microwawe oven
Refrigerator
Dishes adapted for babies
Provided equipment:
Bathtub
Bottle warmer
Changing table
Umbrella bed
Stroller for baby
Baby feeding and equipment room:
Biscuits
Bottle warmer
Brushes (cleaning bottles and teats)
Long-life semi-skimmed milk
Long-life whole milk
Microwawe oven
Plastic or fabric bibs
Refrigerator
Sterilisers
Sugar & chocolate powder

Sujet à changements. Les destinations, descriptions et renseignements sont à titre indicatif seulement. Les informations contenues dans nos pages Web sont les plus représentatives des produits offerts. Cependant il peut arriver que des erreurs se produisent lors de la reproduction des documents et seules les informations contenues sur le site du voyagiste sont les bonnes et sont les dernières mises à jour. Pour plus de certitudes nous vous conseillons de vérifier avec un de nos agents tout renseignement que vous jugez utile et important avant de faire votre réservation.
Toll free
Or fill the form and one of our Club Med experts will get back to you as soon as possible.
Opening hours

Monday to friday

8 AM to 5:30 PM

Saturday

9:30 AM to 4:30 PM

(Except July, closed)

Sunday closed