Club Med Turkoise / Turks & Caicos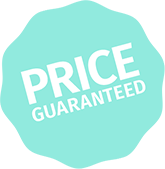 A sun-kissed Caribbean paradise with gorgeous beaches and thrilling sports.
An adult only all inclusive resort in Turks & Caicos with gorgeous award-winning beaches and thrilling watersports. Located on Providenciales Island, in the Turks and Caicos Islands.The adult-only Turkoise resort looks over sandy beaches and the turquoise waters of the Caribbean Sea, the perfect setting for couples and singles.
Enjoy the garden scenery surrounding the resort and relax on the 12 mile stretch of beaches.
Experiencing the sensations of sailing, flying trapeze and fitness
Descending into the depths with their exceptionally beautiful underwater life
Access conditions
This resort welcomes adults 18 years and older only.(Must be 18 years old on the arrival day in the resort)
THE BEACH
The beach of magnificent pearly sand stretches for a full 19 kms (12 miles). It is a public beach, with calm, clear, turquoise sea. There is a defined swimming area.
The beach is equipped with beach loungers (two-seater couches with curtains), sunshades, deckchairs, showers and a beach bar.
5th SEASON IS NO 1 CLUB MED SELLER IN CANADA SINCE 1990. WE KNOW ALL CLUB MED VILLAGES INSIDE OUT AS OUR AGENTS VISIT THEM ON A REGULAR BASIS. 
WE RECEIVE CONSTANT UPDATED INFORMATION AND FEEDBACK FROM OUR CLIENTS. YOU WILL NOT GET SUCH UNBIASED OPINION ELSEWHERE.
Toll free
Or fill the form and one of our Club Med experts will get back to you as soon as possible.
Opening hours

Monday to friday

8 AM to 5:30 PM

Saturday

9:30 AM to 4:30 PM

(Except July, closed)

Sunday closed