Club Med Turks & Caicos TURKOISE at best price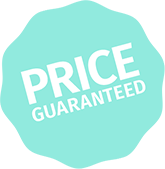 IT'S OFFICIAL – TURKOISE HAS EARNED ITS 4TH TRIDENT!
This newly renovated resort, located on one of the best beaches in the world, offers sophisticated style and modern amenities for the ultimate adult exclusive experience.
About the destination
TURKS AND CAICOS
Come discover a newly redesigned Club Med Turkoise, an adults-only, all-inclusive paradise. Here, both couples and friends can learn what it truly means to disconnect. At Turkoise, adults have the luxury to do it all or nothing at all, making this the perfect vacation destination for action-packed adventure and romantic getaways alike! Located in Grace Bay of Providenciales, Club Med Turkoise offers a totally revamped resort center, including brand new pool, main bar, redesigned reception area, and brand new Deluxe rooms as well.
NEW INFINITY POOL: We're excited about the all new infinity pool located in the heart of the resort. Impressive isn't it?
NEW RESORT CENTER & BAR: Here's your first glimpse at the newly redesigned outdoor bar – named Blue Coral. *Artist conceptual rendering subject to change.
NEW DELUXE ROOMS: Introducing our brand new Deluxe Rooms, now with balconies and unparalleled views.
DIP YOUR TOES IN THE SANDS OF ONE OF THE BEST BEACHES IN THE WORLD! Take a scenic stroll on the powdery white sands of Grace Bay beach, voted #1 in the world by TripAdvisor in 2017.
TAKE A DIVE IN THE WORLD'S MOST BEAUTIFUL SHADE OF BLUE! Explore the ocean depths and gorgeous coral reefs in this divers' paradise – one of the top wall-diving destinations in the world.
GET YOUR GROOVE ON DURING SUNSET HAPPY HOUR AT SHARKIES BAR: Grab a delicious cocktail and hang out with the fun crowd at our Sharkies Bar for an unforgettable live music experience.
The village
An adult paradise under the Caribbean sun
The Village is located in Grace Bay, northeast of the island-capital, Providenciales, voted the most beautiful island in the world by Tripadvisor's Traveler's Choice Awards-Islands.
Stroll along the extraordinary shores of Grace Bay on Providenciales Island.
Discover a Village along a 19 km beach.
Enjoy a variety of lessons, including scuba diving *, sailing or flying trapeze,
Delivered by qualified instructors. (see SPORTS AND ACTIVITIES)
For adults: 18 years and over only.
Non smoking village
Common indoor areas and rooms are non-smoking (also applicable to electronic cigarettes).
The beach
The beach of magnificent pearly sand stretches for a full 19 kms (12 miles). It is a public beach, with calm, clear, turquoise sea. There is a defined swimming area.
The beach is equipped with beach loungers (two-seater couches with curtains), sunshades, deckchairs, showers and a beach bar.
5TH SEASON IS NO 1 CLUB MED SELLER IN CANADA SINCE 1990. WE KNOW ALL CLUB MED VILLAGES INSIDE OUT AS OUR AGENTS VISIT THEM ON A REGULAR BASIS.
WE RECEIVE CONSTANT UPDATED INFORMATION AND FEEDBACK FROM OUR CLIENTS. YOU WILL NOT GET SUCH UNBIASED OPINION ELSWHERE.
TURKS & CAICOS
Turks & Caicos in brief
Surface area: 430 sq km
Capital: Cockburn Town
Official language: English
Currency: the Dollar.
Make the most of your stay at Turks and Caïcos to discover the natural beauty and fascinating culture of the region.
Closeby:
Provo (Providenciales) is a popular tourist centre that stretches the length of Grace Bay, 2 km from Club Med
Mudjin HarborMiami is one of the most beautiful beaches in the Caribbean
There are plenty of good spots for scuba diving enthusiasts.
Health formalities
Vaccinations, treatments… Please check the formalities prior to your departure.
Recommended vaccinations: Polio Tetanus Hepatitus A and B
A nurse is available in the Resort.A scuba doctor is on site also.
Passeports & visas
The Travel Advice and Advisories are the Government of Canada's official source of destination-specific travel information. They give you important advice to help you to make informed decisions and to travel safely while you are abroad.
No matter where you plan to travel, make sure you check the Travel Advice and Advisories page for your destination twice: once when you are planning your trip, and again shortly before you leave. Safety and security conditions may change between the date you book your travel and your departure date. http://travel.gc.ca/
* The price given as example is per adult, based on a 7-night stay in double occupancy in a room in Turkoise on September 17, 2019 departing from Montreal.


Sujet à changements. Les destinations, descriptions et renseignements sont à titre indicatif seulement. Les informations contenues dans nos pages Web sont les plus représentatives des produits offerts. Cependant il peut arriver que des erreurs se produisent lors de la reproduction des documents et seules les informations contenues sur le site du voyagiste sont les bonnes et sont les dernières mises à jour. Pour plus de certitudes nous vous conseillons de vérifier avec un de nos agents tout renseignement que vous jugez utile et important avant de faire votre réservation.
Toll free
Or fill the form and one of our Club Med experts will get back to you as soon as possible.
Opening hours

Monday to friday

8 AM to 5:30 PM

Saturday

9:30 AM to 4:30 PM

(Except July, closed)

Sunday closed