Club Med Turks & Caicos TURKOISE at best price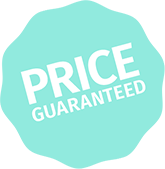 The best care and massages in the world.
Relaxation at its best for your serenity. Enter in a relaxation bubble for a moment of intense well-being.
Relaxation
Personnalized
Beauty
Instant Duo – 1 Day
AT EXTRA COST
Age : for adult only.
Share a pure moment of wellness and relaxation for two.
1 treatment
For each: 1 Facial and Body Massage (90 ').
On reservation only.
Instant Wellness – 4 Days
AT EXTRA COST
Age : for adult only.
The pleasure of complete care freedom: 4 hours to share with family or friends,  select from our selection of treatments offered on site.
Treatment
4 heures of treatment (Massage or facial care) your choice.
Instant Beauty – 3 Days
AT EXTRA COST
Age : for adult only.
For an immediate beauty of the body and face.
3 treatments
1 Body massage (60′).
1 Facial Care of your choice (60′).
1 Manicure / Pedicure Express.


Sujet à changements. Les destinations, descriptions et renseignements sont à titre indicatif seulement. Les informations contenues dans nos pages Web sont les plus représentatives des produits offerts. Cependant il peut arriver que des erreurs se produisent lors de la reproduction des documents et seules les informations contenues sur le site du voyagiste sont les bonnes et sont les dernières mises à jour. Pour plus de certitudes nous vous conseillons de vérifier avec un de nos agents tout renseignement que vous jugez utile et important avant de faire votre réservation.
Toll free
Or fill the form and one of our Club Med experts will get back to you as soon as possible.
Opening hours

Monday to friday

8 AM to 5:30 PM

Saturday

9:30 AM to 4:30 PM

(Except July, closed)

Sunday closed