Club Med Turks & Caicos TURKOISE at best price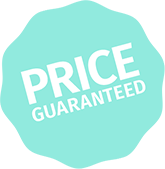 Enjoy a playing field as vast as nature itself
Welcome to the world's biggest sport academy: Club Med. On the water, on the ground or in the air: the all-terrain activities on offer are mapped out just for you. With coaching from your G.O®, experience new sensations. Or find joy in improving your technique in a friendly setting. Are you looking for relaxation ? Try our fun leisure activities and lively evening entertainment. If you have a thirst for adventure, choose our excursions.
Sailing School
Scuba Diving
Snorkeling
Autres activités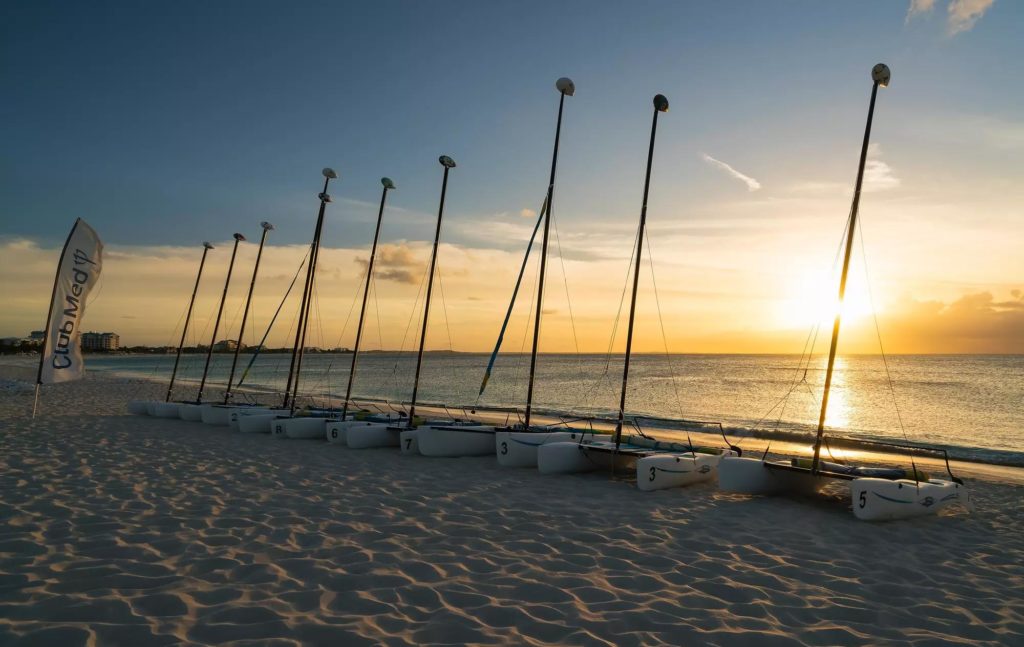 The sports schools offer to sailing afficionados the best infrastructure and equipment. If advanced or beginner saillors, each student will be able to practice this sport in the optimum conditions.
Professionel instructors will enable you to learn or develop your sailing skills. Group lessons 6 days a week in order for all to be able to improve their technique. Complete adapted equipment for all ages.
Included Activities
Group lessons
In just a few days, you can learn how to sail safely and enjoy having the wind in your sails! Teaching and practice: recognising and controlling winds, manoeuvring a boat alone or as part of a team, managing speed.
Free access to sailing
Duration: Every Day
Age: Starting from 8 years
Accompanied by an adult: 8 years old. Unaccompanied: 16 years old.
Equipments: Multihulls (Catamaran – Hobie Cat 15) Included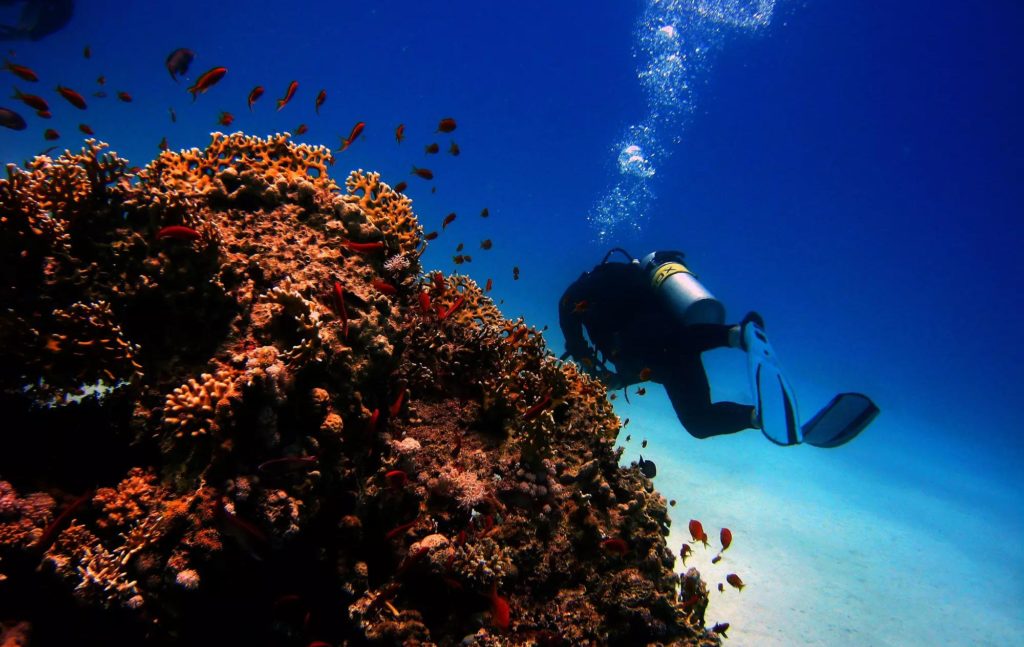 With more than 25 dive sites, the island has more than earned its place among the world's best scuba diving destinations. With on demand courses for all levels, meet barracudas, groupers, turtles and brightly colored tropical fish of all kinds. Marvel at the spectacular sheer drops covered in giant sea fans, sponges and coral arches. Fall in love with the sea.
Package price from $110 (USD).
On demand activities (at extra cost)*
Learn to dive with the Open Water course & e-learning
Duration: 4 days
Become a certified Diver in 4 days.
Included : 
5 confined water session and 4 supervised ocean dives.
All equipment, supervision and boat dives Certification card.
Not Included :
5 academic lessons E-Learning compulsory.
To book and pay(185 USD) on PADI.com e-learning; use store number #2072 learn at home prior to your arrival at the Club more info turkoise@seafaridiving.com
Age: Starting from 10 years
Dive package – 12 dives
Duration: 5 days
12 tanks (boat Dive), full equipment if needed it (BcD, regulator, fins, mask, wetsuit, and weights)
Age: Starting from 10 years
Not included: Scuba Diving Insurance (can be purchased on-site by day, week or year) is required. In water supervision obligatory for CMAS1* and PADI Scuba Diver. Additional cost per dive. More information on turkoise@seafaridiving.com Our 12 dives package can be shared among first degree family members.
Dive package – 6 dives
Duration: 3 days
6 tanks (boat dive), full equipment (BCD, regulator, fins, mask, wetsuit, and weights)
Age: Starting from 10 years
Not included in your package: Required: Scuba Diving Insurance (can be purchased on-site by day, week or year) In water supervision Obligatory for CMAS1* and PADI Scuba Diver. Additional cost per dive. More info turkoise@seafaridiving.com (can share 6 dives among first degree family members)
Beginners' diving course – PADI Discover Scuba Diving
Beginners
Duration: 1 dive over 1 day
1 pool/confined water dive, 1 shallow ocean dive, full equipment (tank, weights, BCD, regulator, fins and mask), instruction and boat trips included.
Age: Starting from 18 years
The course does not include the PADI crew pack (student training file, diver manual and training logbook), on sale on site only. Take advantage of this opportunity to get your PADI certification. You'll require 2 identity photos (may be done on site). More information at turkoise@seafaridiving.com
FACILITIES
Resort facilities
Scuba Diving Center: Seafari
The Resort Diving Centre offers you the best conditions in which to enjoy your sport:
There is a decompression chamber at 20 minutes by car from Club Med.
1 catamaran of more 12-meters (42 ft) specially equipped for diving.
A special room at your disposal for personal equipment.
Outdoor
Outside facilities
Scuba diving spots: 25
Location: the Caribbean Sea.
Flora and fauna: fabulous dives in beautifully clear water, with coral heads opening onto vertical dropoffs in shall water; direct access or via magnificent canyons. You'll spot barracuda, triggerfish, rays, turtles, groupers, tuna, dolphins and – at certain seasons – humpback whales.
You only need to glance at the geographical location of the Turks & Caicos Islands to see that this is a divers' paradise. Two archipelagos (Turks & Caicos) South of the Bahamas, separated by a strip of sea, not far from the continent. The sea bed can drop to 1 800 metres (600 ft), with visibility at 15 to 45 metres (50 to 150 ft). There are deep and shallow dives, with numerous species of big fish including barracuda, trevally, tuna, dolphins and – at certain seasons – humpback whales. The reef has fabulous sponges and lots of smaller fish too, including seahorses.
Over 25 sites, with three zones where the boat can anchor: North West Point, Pine Key and Grace Bay(protected marine zone) and depending on weather conditions, West Caicos.
A few examples of spots:
"Amphitheatre": a broad vertical wall going down to 20 m.
"Aquarium": among the fish you're likely to see : Nassau groupers and crayfish…
"Pinnacles": above a coral wall, splendid cauldrons and coral pinnacles.
Distance: Average time of transfer to spots: around 60 minutes.
Outdoor
Min depth: 32.8084 ft
Max depth: 131.2336 ft
Docking on spot
Terms and Conditions:
You must not be suffering from any health condition that may be aggravated by diving.In accordance with PADI procedure, you must fill in a medical questionnaire (self-evaluation), in order to judge that you are fit to Scuba dive. Depending on your answers, you may be required to consult a doctor on site. The doctor's decision re your fitness to dive or not will be final.
Club Med safety rules (PADI certified schools) require you to cease Scuba diving a minimum of 18 hours before your return flight.
For all diving diplomas above CMAS 1 Star or equivalent, you'll be required to show a medical certificate stating that you are fit to dive, issued by a doctor specialized in problems related to Scuba diving or hyperbaric medicine or affiliated to a diving federation. The certificate must be less than 12 months old.
At last, the head of the diving activity will decide whether a refresher dive is necessary (includes a reminder of instructions, technique and safety regulations) before the start of the advanced independent or accompanied diving packages (depending on level, dive logbook, etc). His decision will be final, the refresher dive is included in the price of the package.
Don't forget to take your dive log book and any certificates you have!
Supervision: Instruction by qualified PADI instructors or equivalent.
Equipment rental: Possibility to rent a computer dive and/or diving equipment when it's not included in the package.
*at extra cost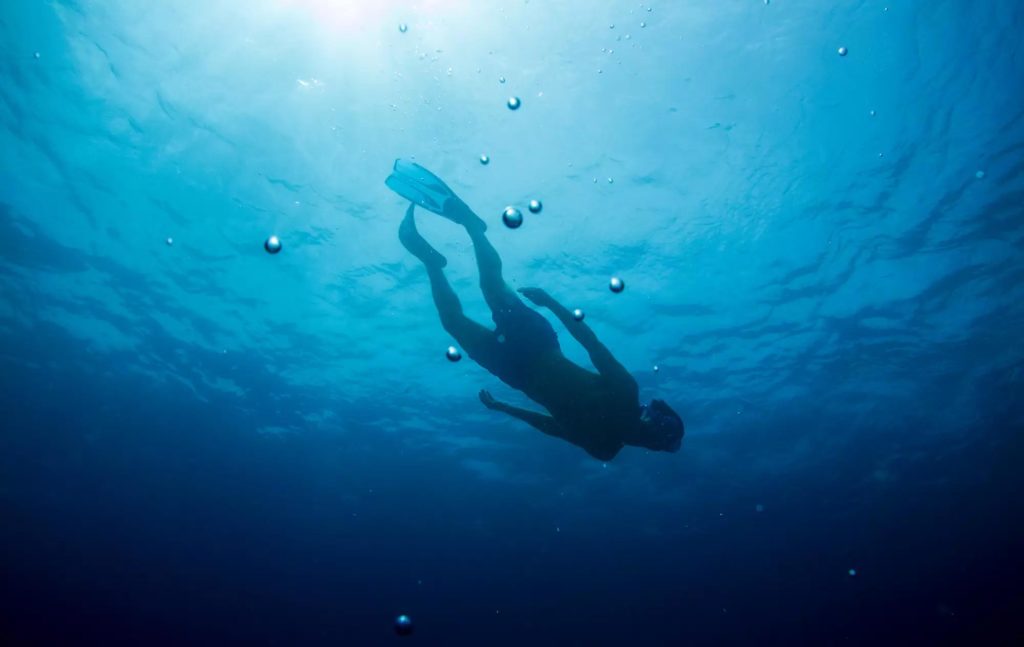 A mask, a snorkel and some flippers…that is all you need to get an eyeful of beauty. Jump in the boat and head for the perfect spot and swim along the surface of this life-sized aquarium we call the sea. In these shallow waters, admire colourful fish and the coral reefs which live here.
Included activities
Group classes
Group lessons for all levels (age and date restrictions may apply)
The indescribable blue of the lagoon makes it a natural pool for swimming. Dive in. You'll take a boat to a dedicated spot where the underwater nature is utterly unspoiled. A mask, a snorkel, flippers: once you have your equipment, you can meander across the surface of the turquoise waters. Gaze at the multicoloured tropical fish and coral reefs.
Age: Starting from 18 years
Accompanied by an adult: 8 years old. Unaccompanied : 18 years old.
From Sunday to Friday at 10h30. Every day at 14h30.
Activités à la demande*
Discover diving programme – Beautiful Ocean – over 3 days
Duration: 3 days
For lovers of underwater flora and fauna, put on your flippers and set off to discover how the aquarium is a magnificent nature reserve with an abundance of coral and multi-colored fish… With boat trips.
Activity proposed by the Discovery Center.
Other Activities
Paddle Board
Free access
This activity done in the ocean, close to the shore consists of a large surf board on which you balance and a paddel.
Age: Starting from 18 years
Kayak
Free access
The seductive power of the water invites you to discovery. It is so hard to take your eyes off it and yet so easy to slide over its surface. Paddle in hand, with friends or on your own, float and fly like a nautical adventurer in search of escape and new sensations
Age: Starting from 18 years
General Informations
Supervision: Our G.O®s all have qualifications recognized by the French Sailing Federation, or equivalent qualifications or experience in other countries.
*at extra cost


Sujet à changements. Les destinations, descriptions et renseignements sont à titre indicatif seulement. Les informations contenues dans nos pages Web sont les plus représentatives des produits offerts. Cependant il peut arriver que des erreurs se produisent lors de la reproduction des documents et seules les informations contenues sur le site du voyagiste sont les bonnes et sont les dernières mises à jour. Pour plus de certitudes nous vous conseillons de vérifier avec un de nos agents tout renseignement que vous jugez utile et important avant de faire votre réservation.
Toll free
Or fill the form and one of our Club Med experts will get back to you as soon as possible.
Opening hours

Monday to friday

8 AM to 5:30 PM

Saturday

9:30 AM to 4:30 PM

(Except July, closed)

Sunday closed