Club Med Turkoise / Turks & Caicos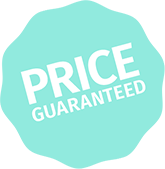 colorful 2-storey bungalows.
A total of 291 rooms in various different buildings: there are no lifts, but there are few steps to climb.
Buildings A, B, and C are in the Marina zone and D, E and F in the Florina area.
Toll free
Or fill the form and one of our Club Med experts will get back to you as soon as possible.
Opening hours

Monday to friday

8 AM to 5:30 PM

Saturday

9:30 AM to 4:30 PM

(Except July, closed)

Sunday closed